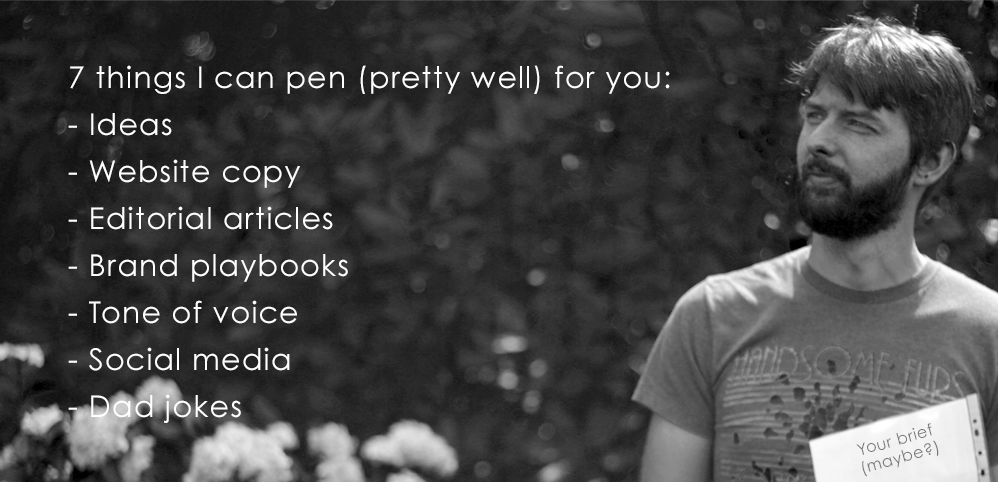 Hello, I'm Mike – a conceptual copywriter good at producing words, ideas, images and nice things.
With over eight years experience penning content for brands, I've come to treat copy a little bit like design: trimming the fat until you have the most focused message possible. Recently I've been making lots of social media, but I'm very comfortable working in any form of digital content. 
My work ethic is very much a "head-down-and-focus" approach. Don't let my quietness deceive you – I'm secretly concentrating on answering your brief in brilliant, unexpected ways! 
I currently live in Walthamstow – home of pop legends East 17 – with excellent transport links to London should you wish to book me.