In a nutshell: 
'Enchanted Gardens' was the launch website for Cif PowerPro Naturals. Completely interactive - it let you use google street view to grow a digital "green graffiti" message in a location of your choice. The site also had built-in social features, allowing you to share your delightful message to friends and family.
Role: 
Conceptual Creative / UX Copywriter
Key Achievement: 
I was heavily involved from the get-go, helping develop the idea behind the project. I also penned all copy - channelling a 'fairy tale' tone of voice into the wireframes.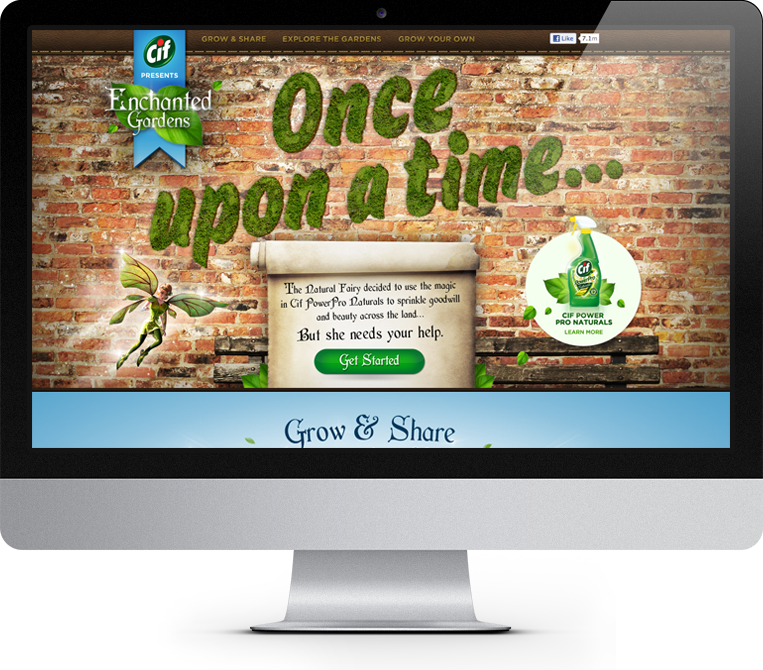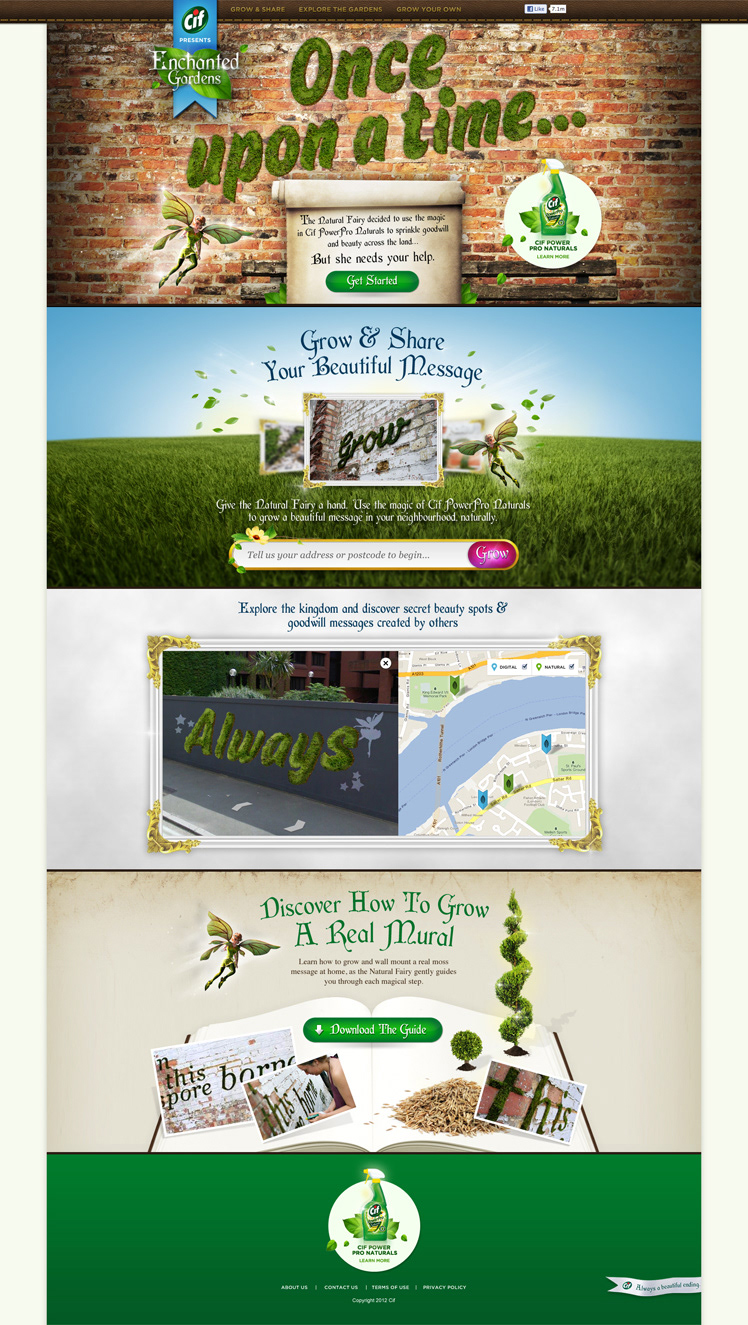 Credits: 
Agency - HUGE Inc
Creative Director - Andy Thomas
Art Director - Jonathan Rahmani
Design - Howard De Smet