As part of Huge Inc's creative team, I helped launch two major digital platforms for cleaning brand Cif.
Our first project was the daunting task of creating cifclean.co.uk – the online home of Cif. Our team rose to the challenge by designing a website packed with useful content – including product spotlights, cleaning tips and home beauty advice. 
Next came 'Cif Enchanted Gardens', a launch platform for Cif PowerPro Naturals – the brand's greenest spray yet. This interactive site let you add "green graffiti" messages anywhere on google maps, then share those messages with friends.
As the team UX copywriter, I was responsible for all written content – channelling Cif's fairy tale-inspired brand voice across both platforms. Highlights included penning 20 cleaning articles for cifclean.co.uk, and proposing the core idea for Enchanted Gardens.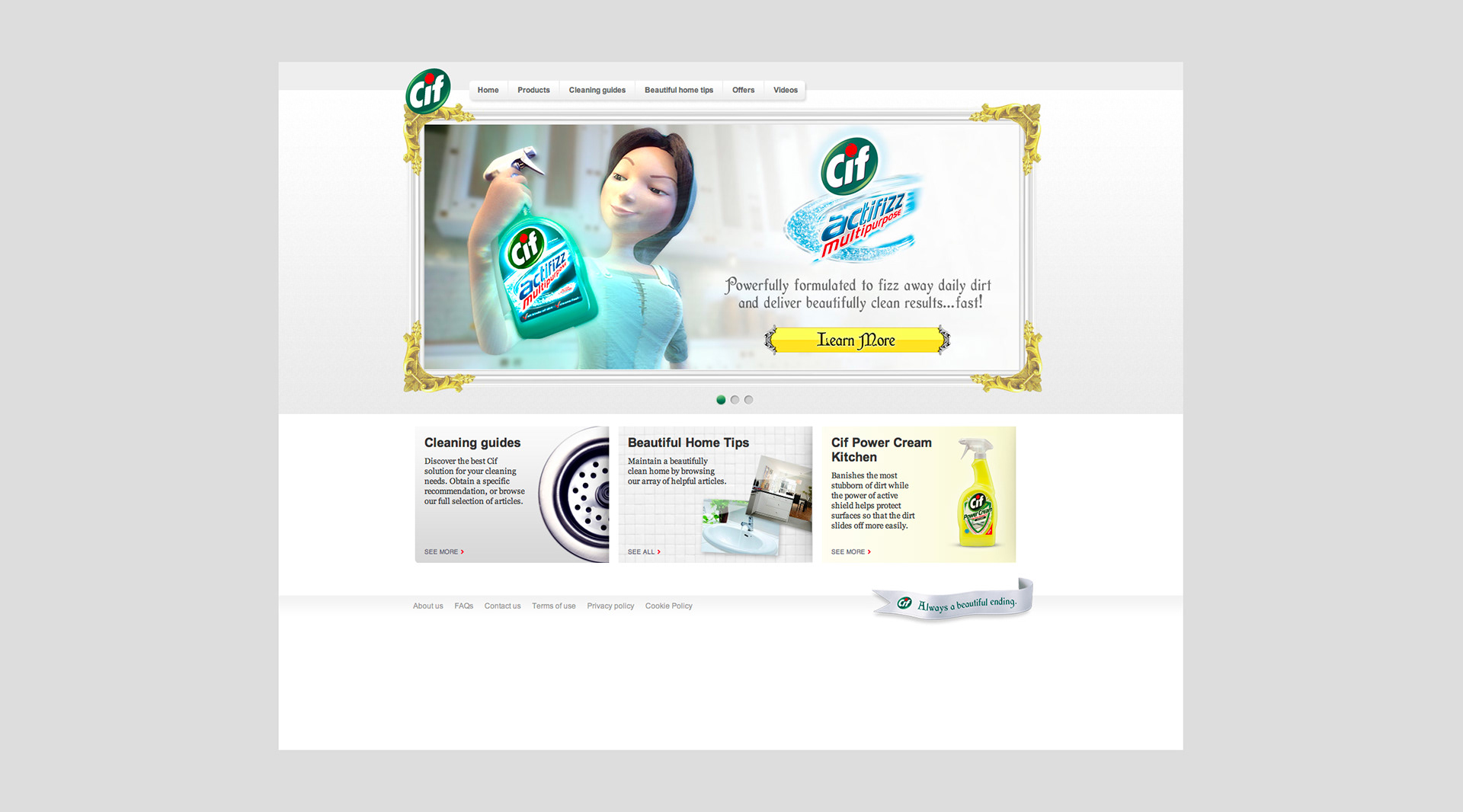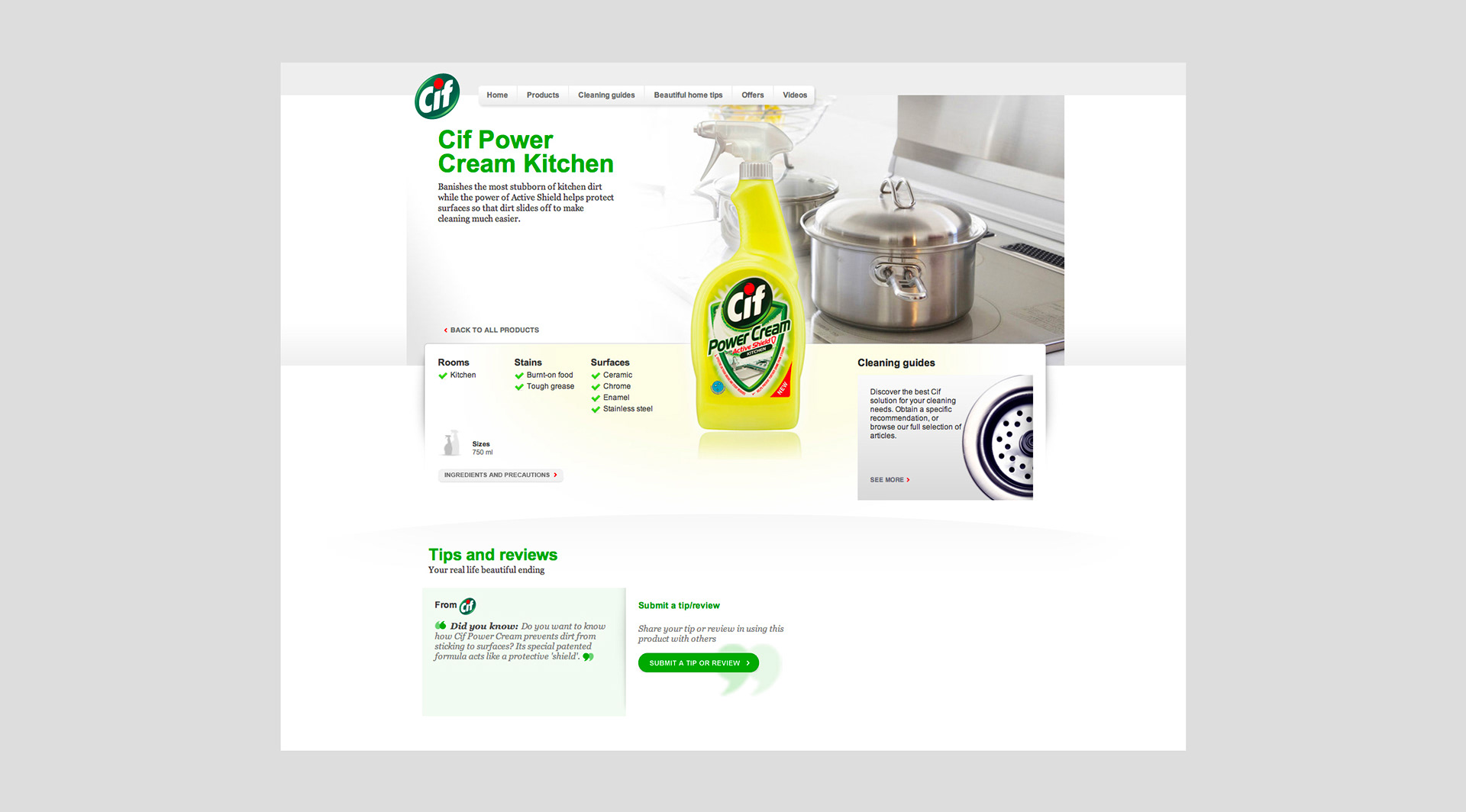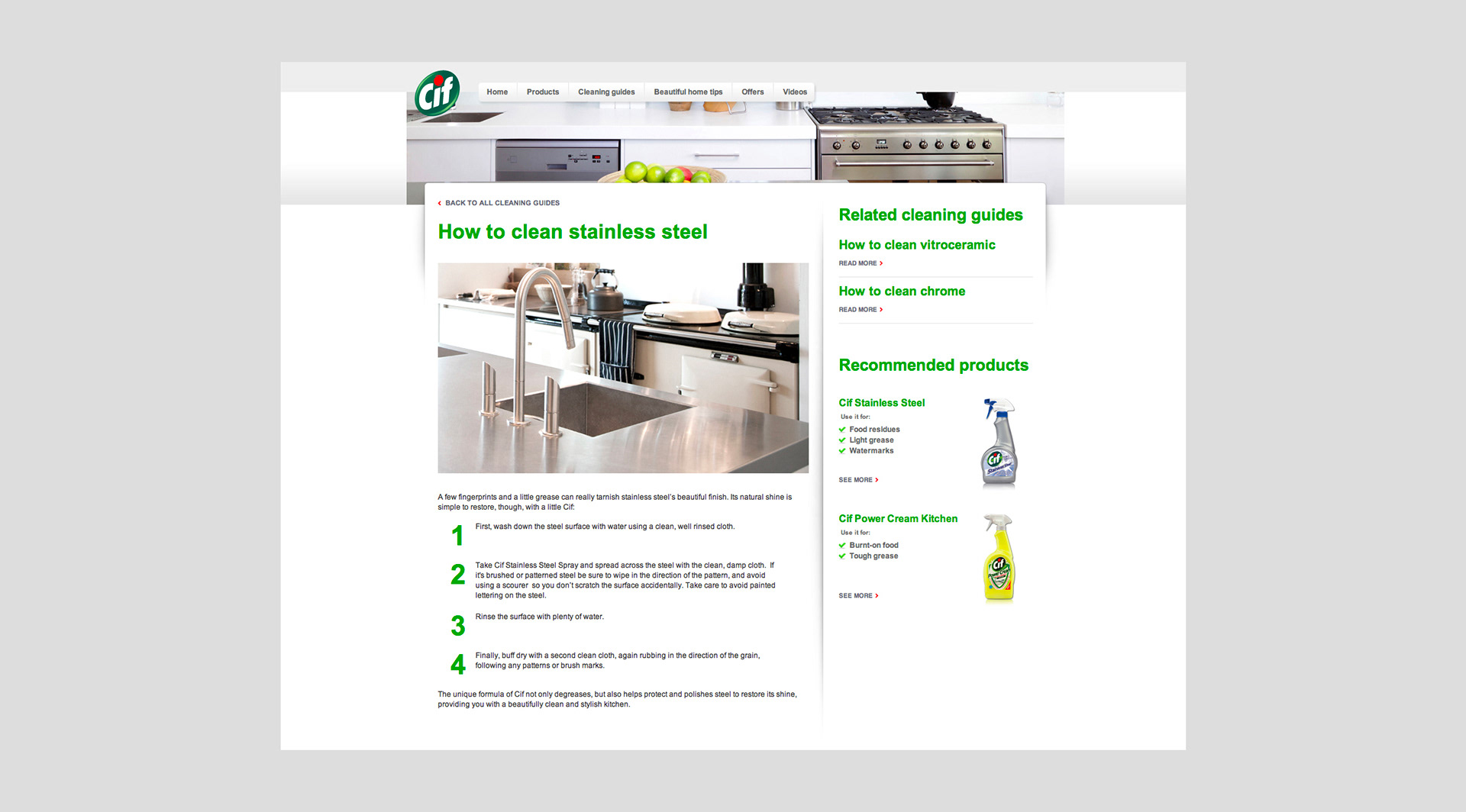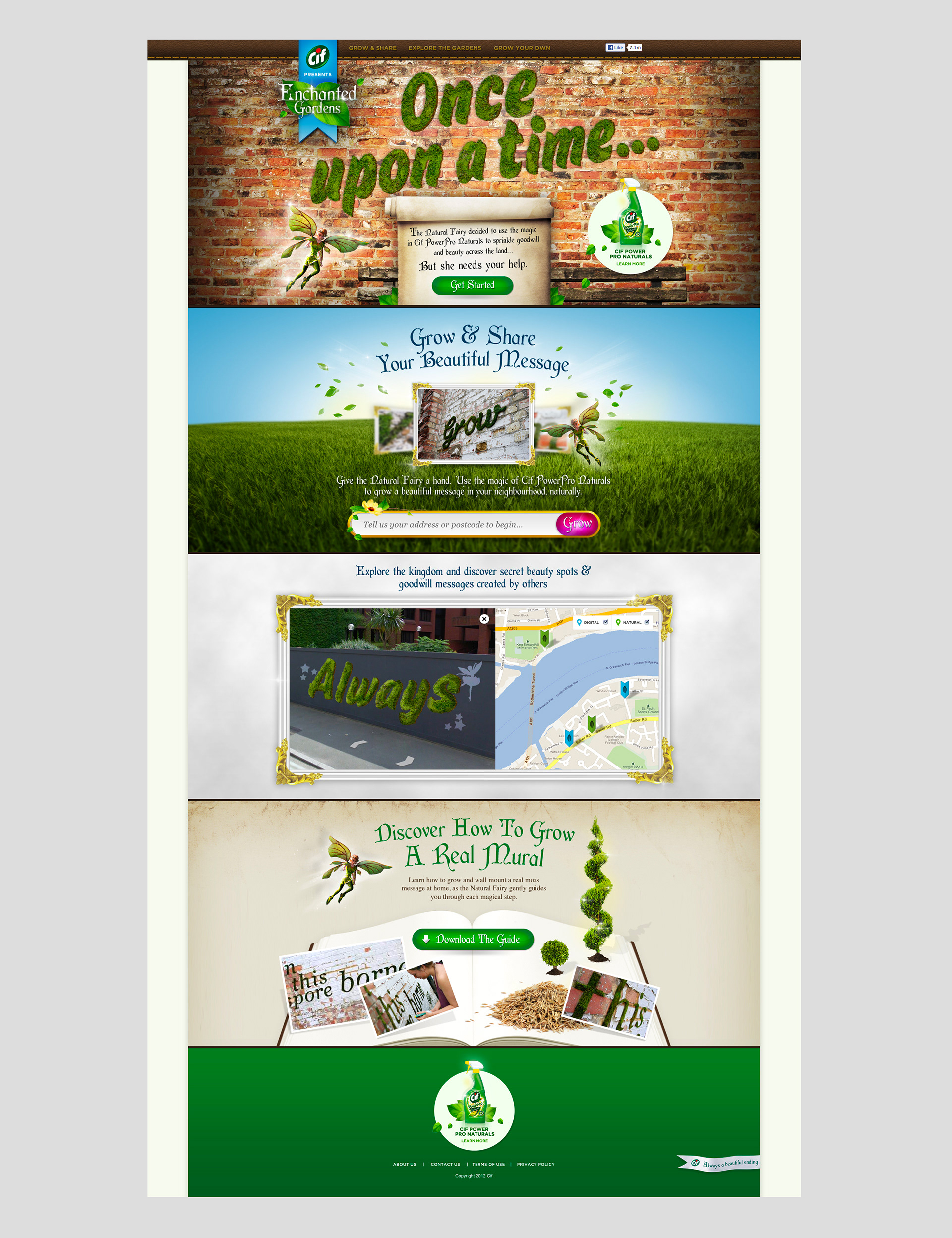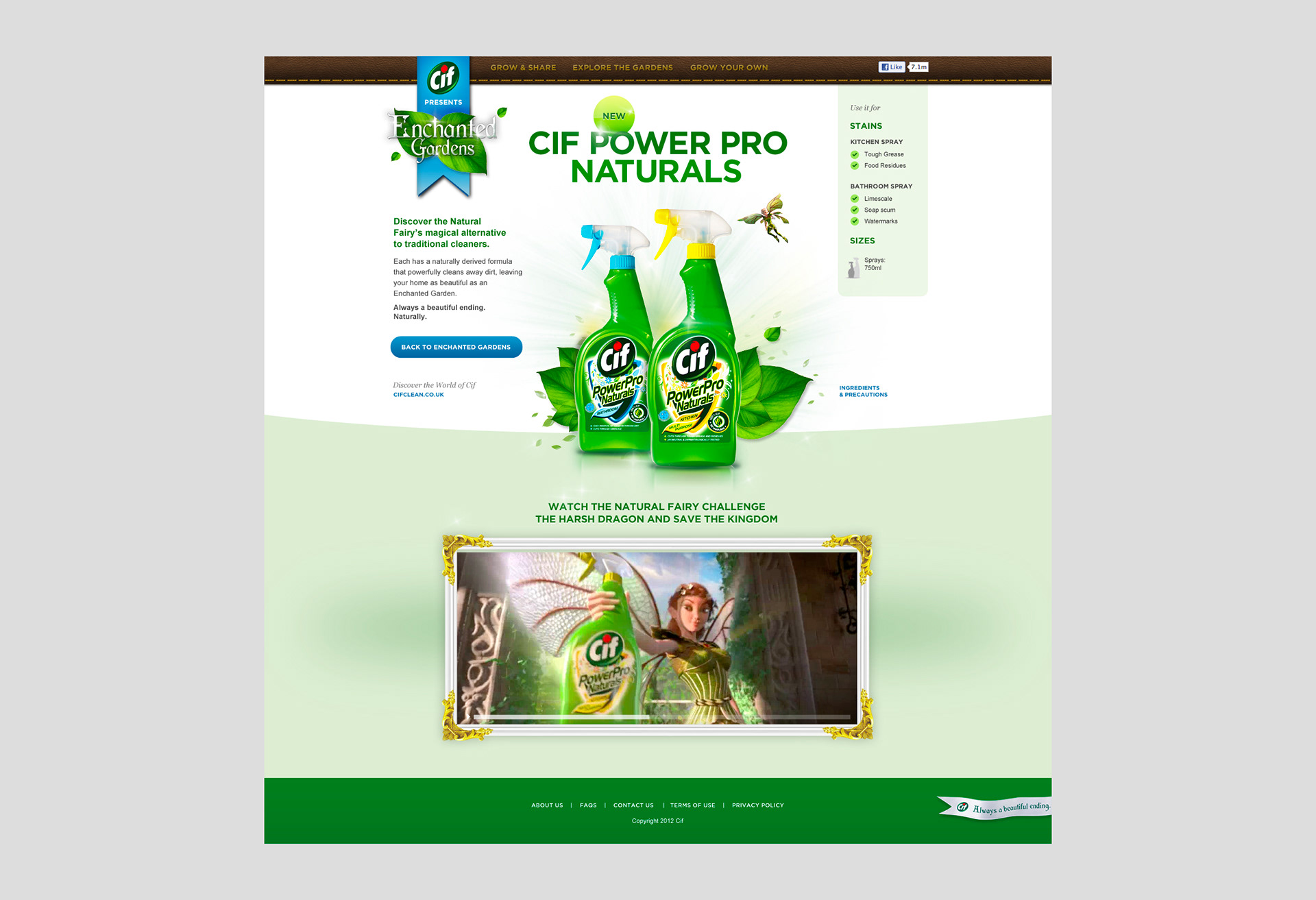 Creative Directors – Paul Jason & Andy Thomas
Design – Howard De Smet & Jonathan Rahmani 
​​​​​​​
An​​​​​​​Anim