Back in 2013, I spent a year crafting ideas and copy for McDonald's UK social channels as a freelance creative.
In the days before TikTok, Snapchat and even Instagram, I was busy producing social content for McDonald's Facebook and Twitter. From translating ATL campaigns into social posts, to penning ideas for holidays and special occasions  – I had to ensure our calendar of content was fun, authentic, relevant and brought enjoyment to the brand's growing community.
As a freelance creative, my role was purely conceptual – generating dozens of hand-drawn scamps and copy each day before passing these ideas onto a designer. In total my posts hit 87,529 likes and 3,723 shares.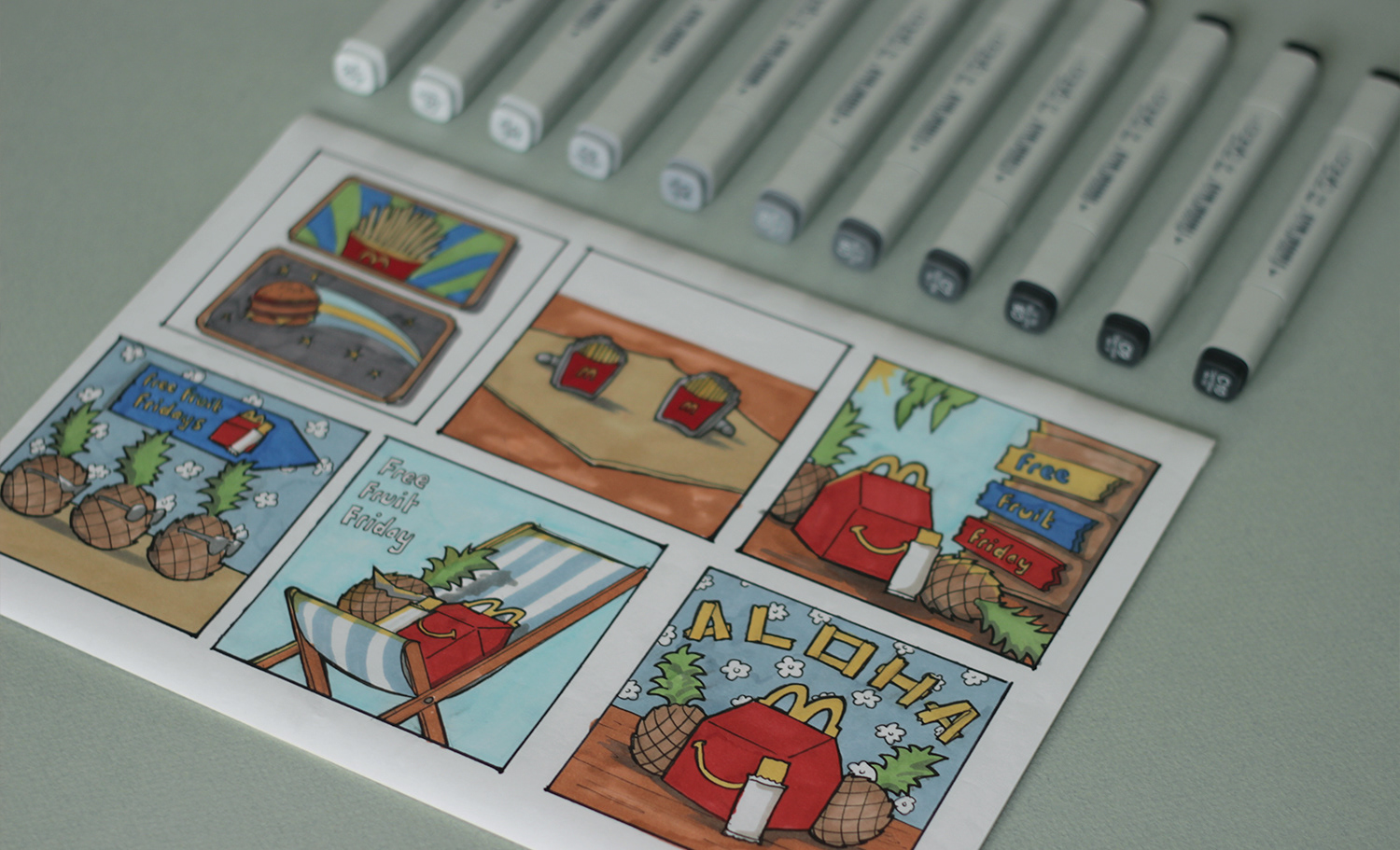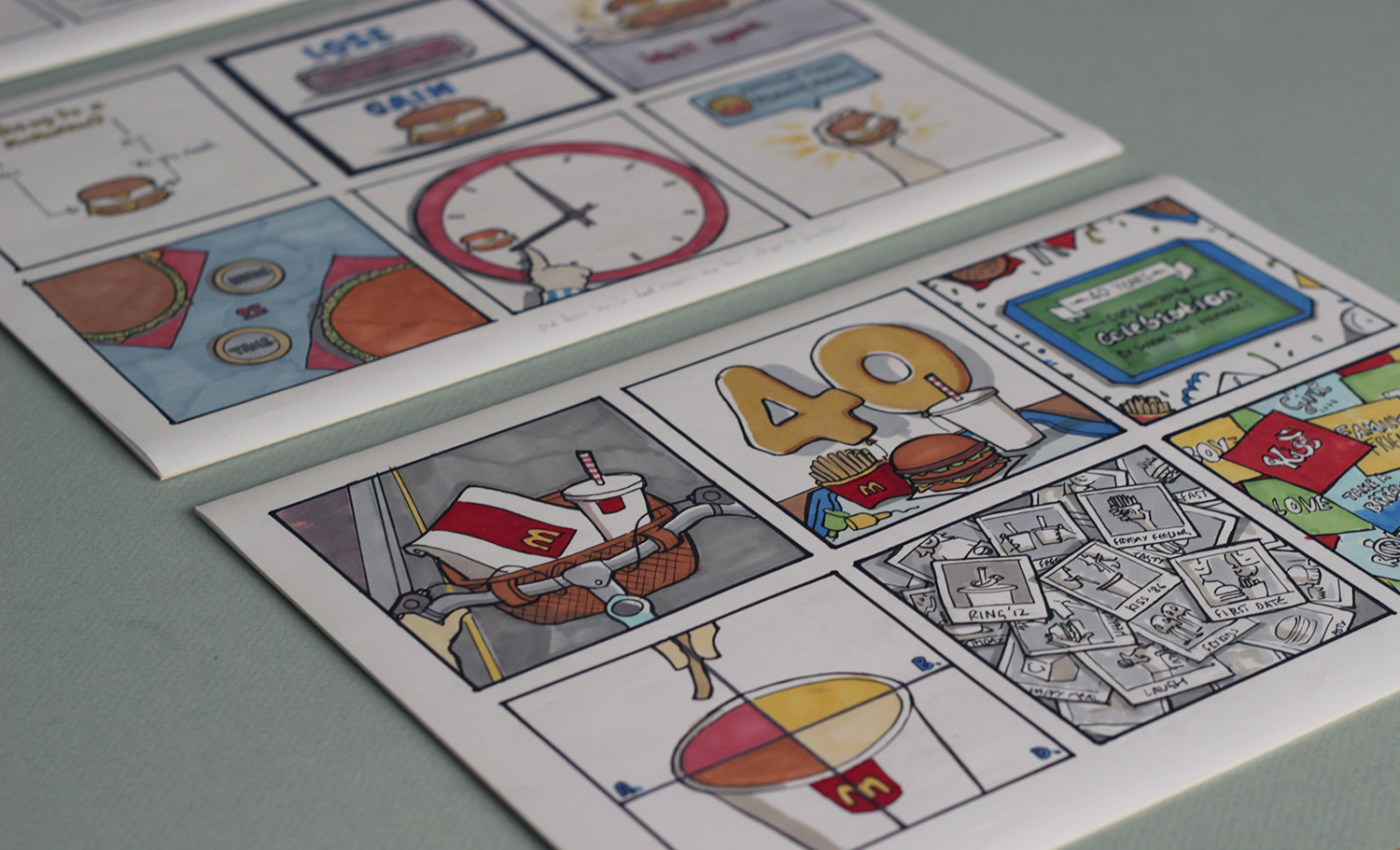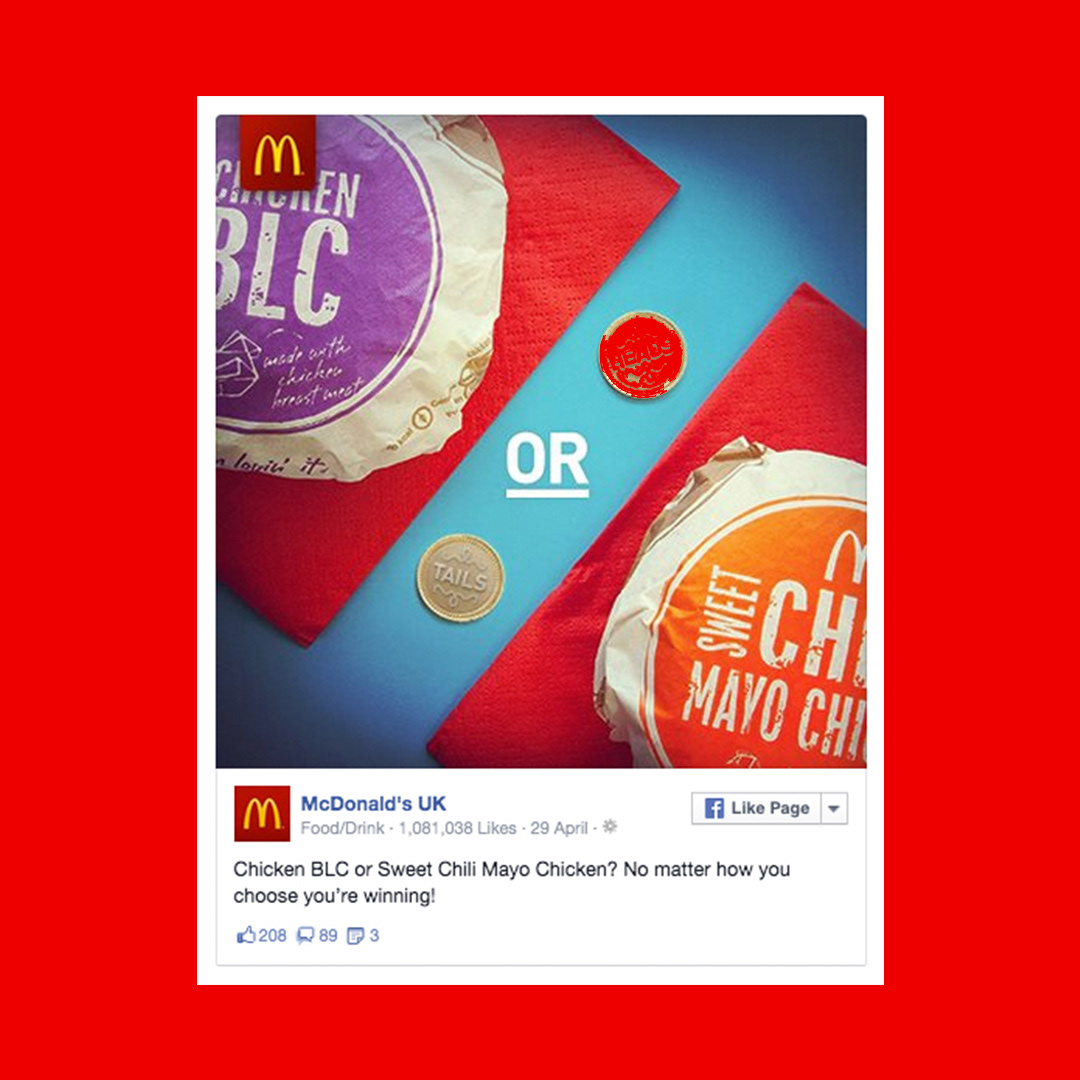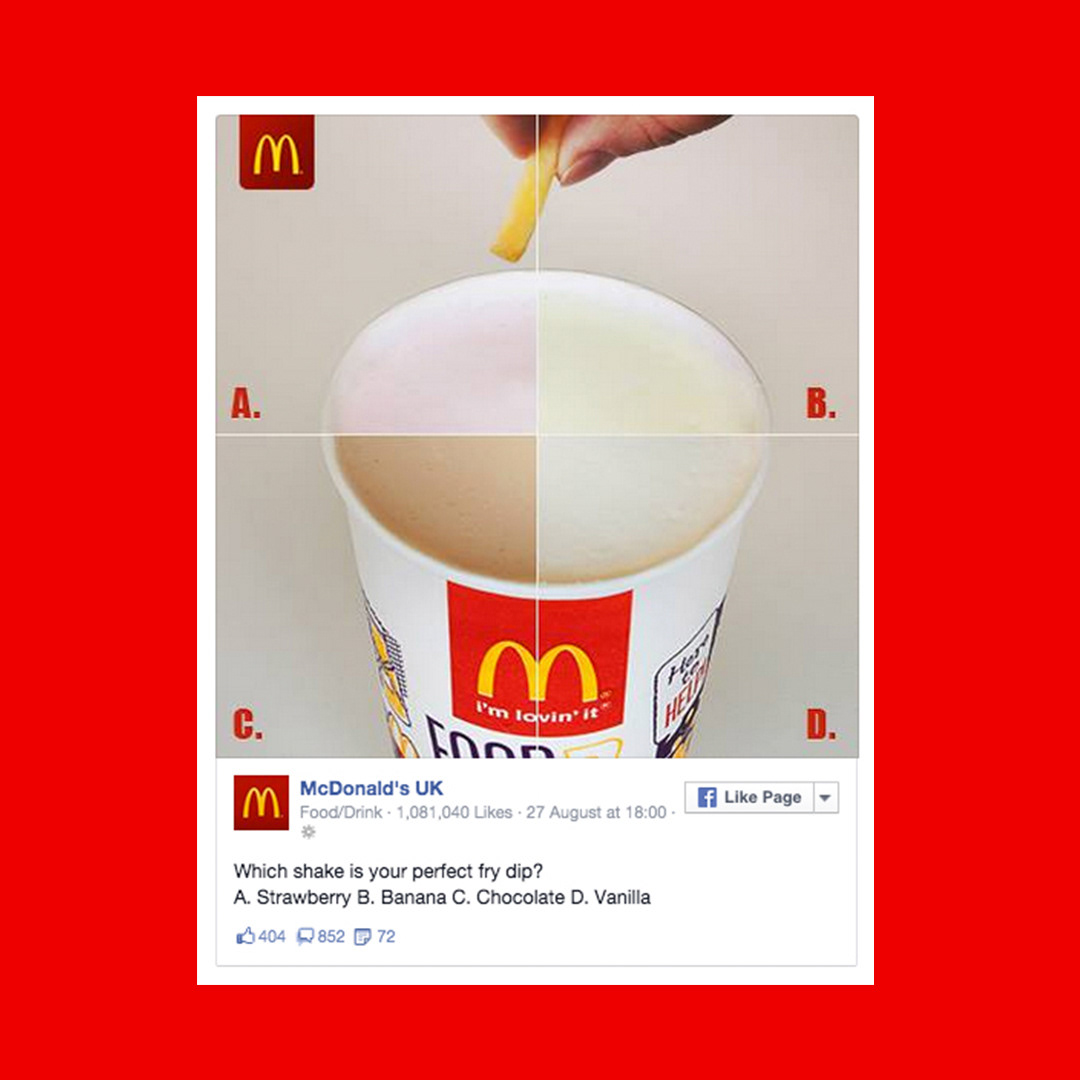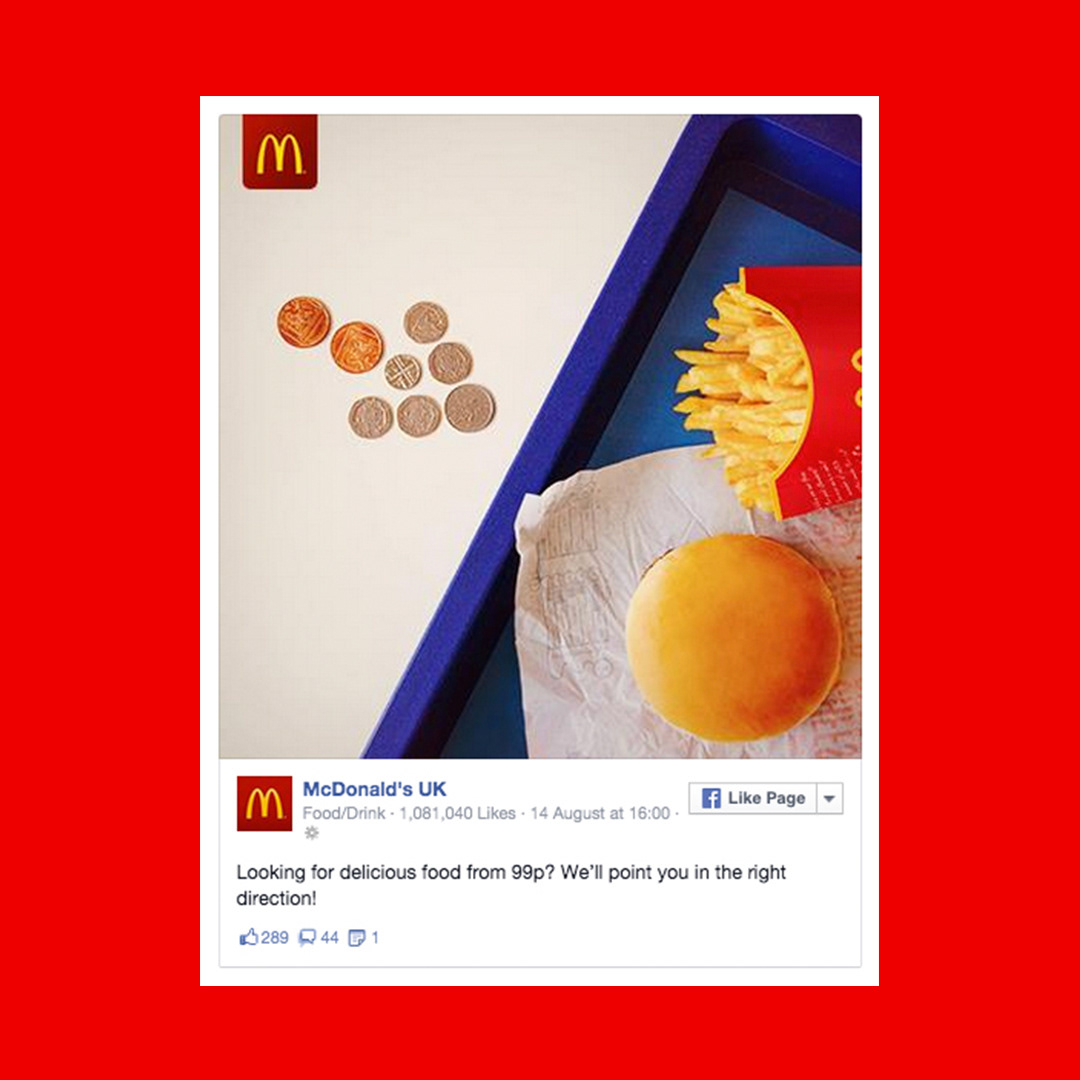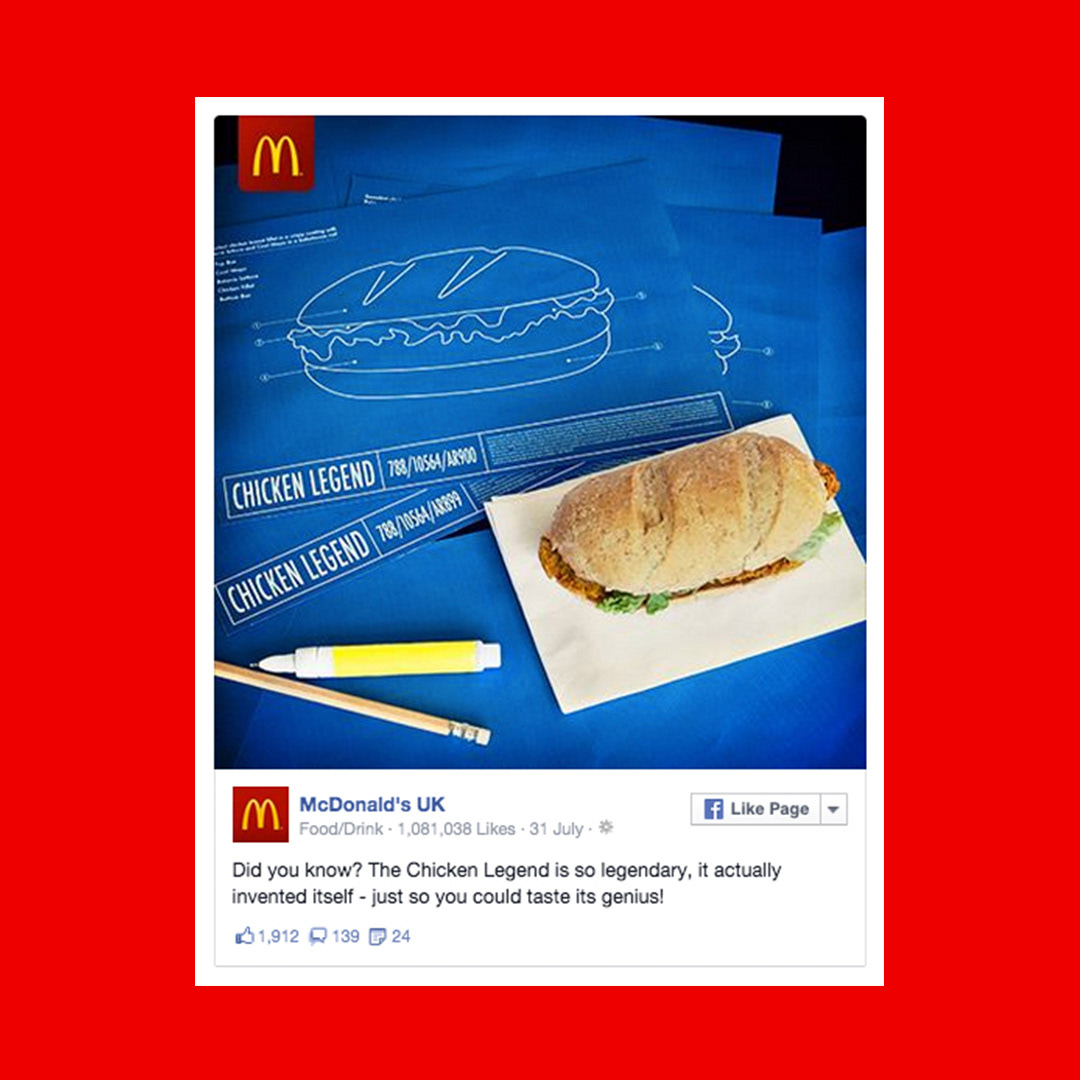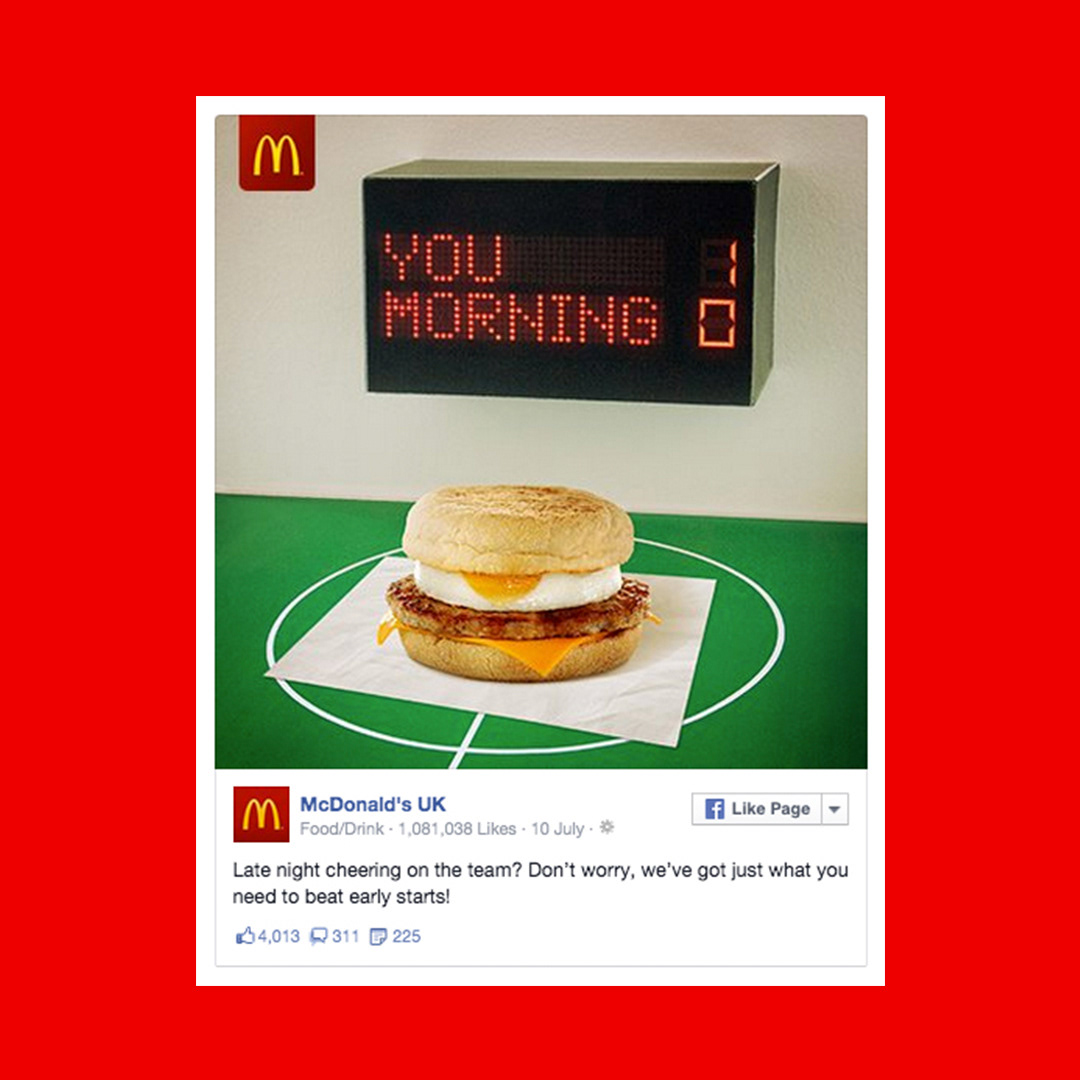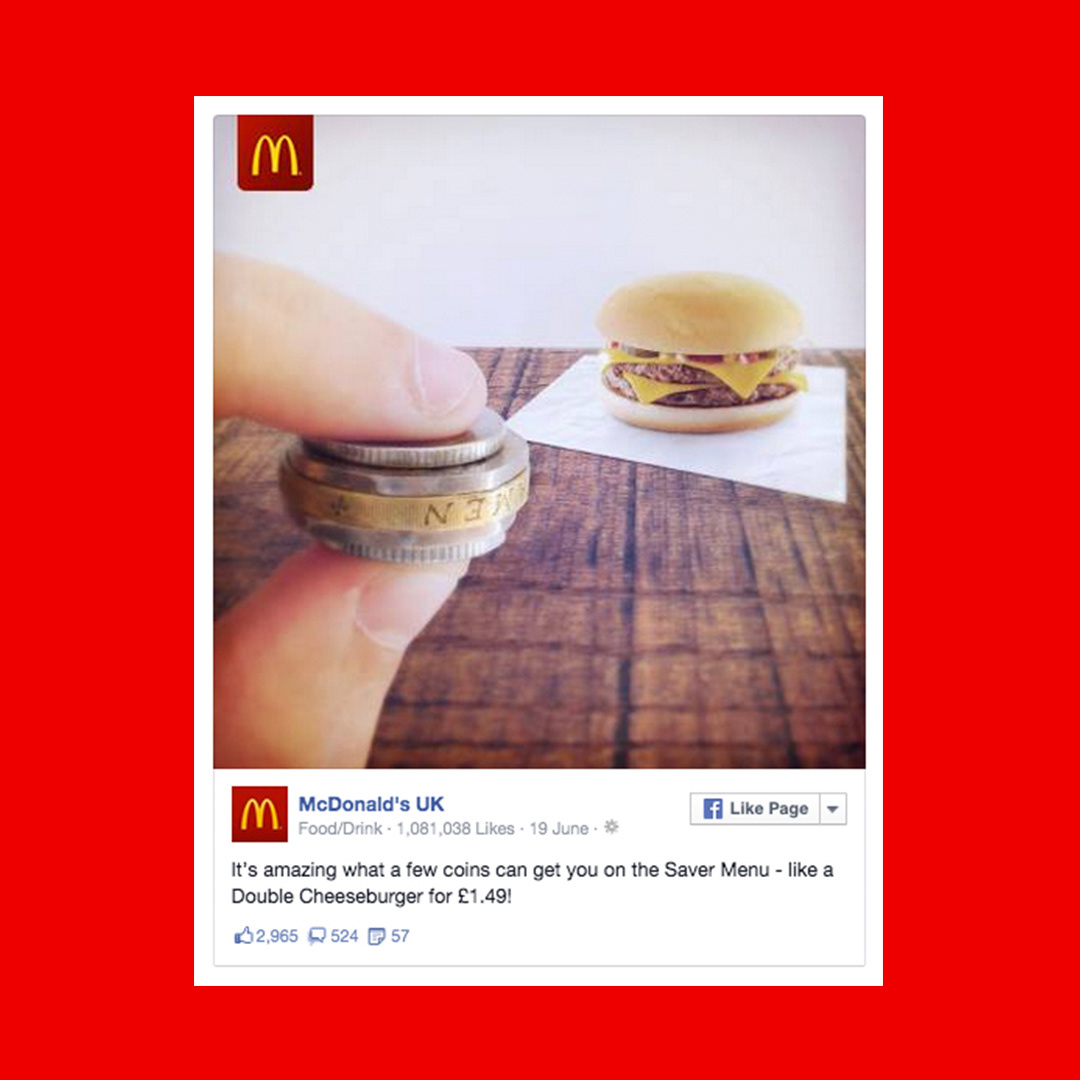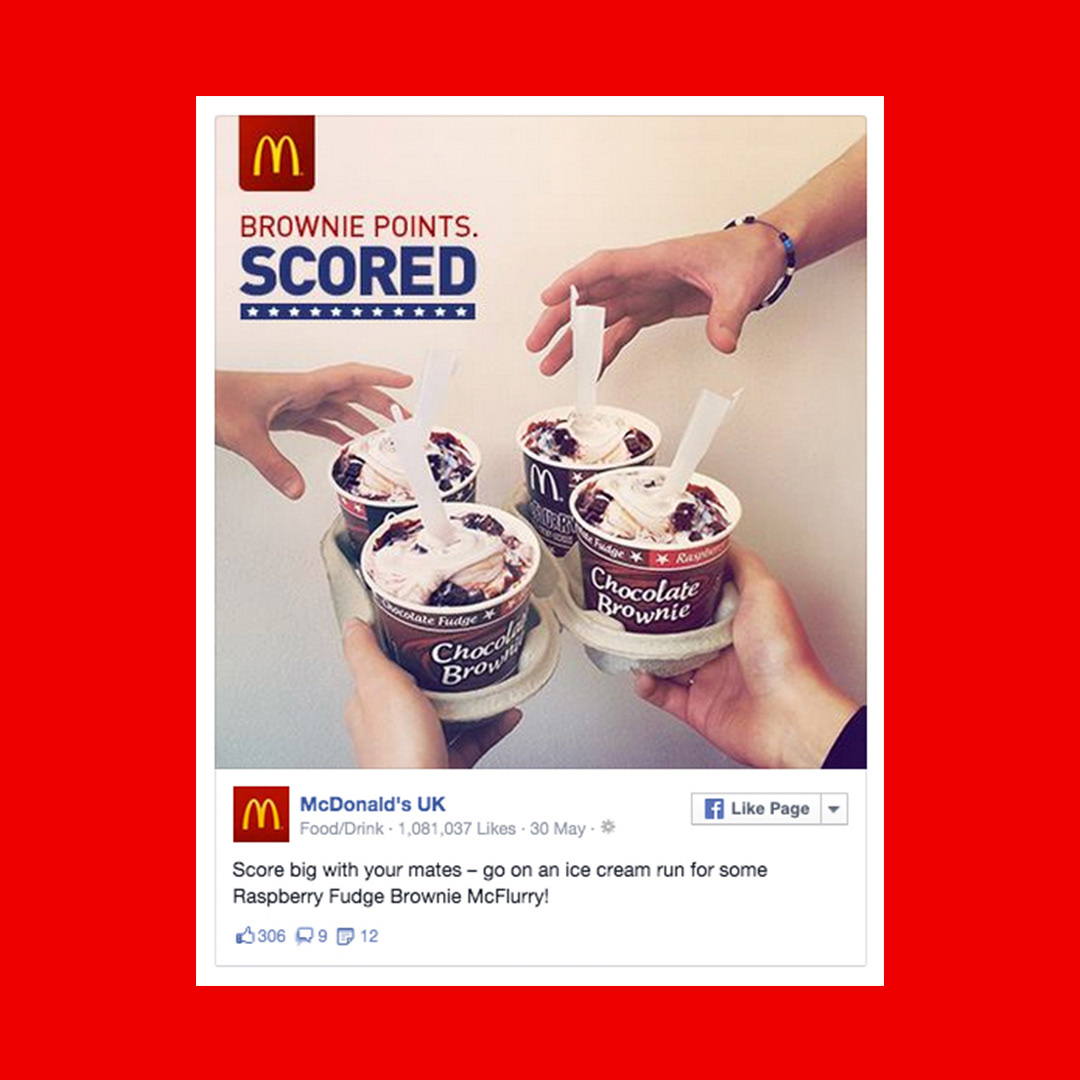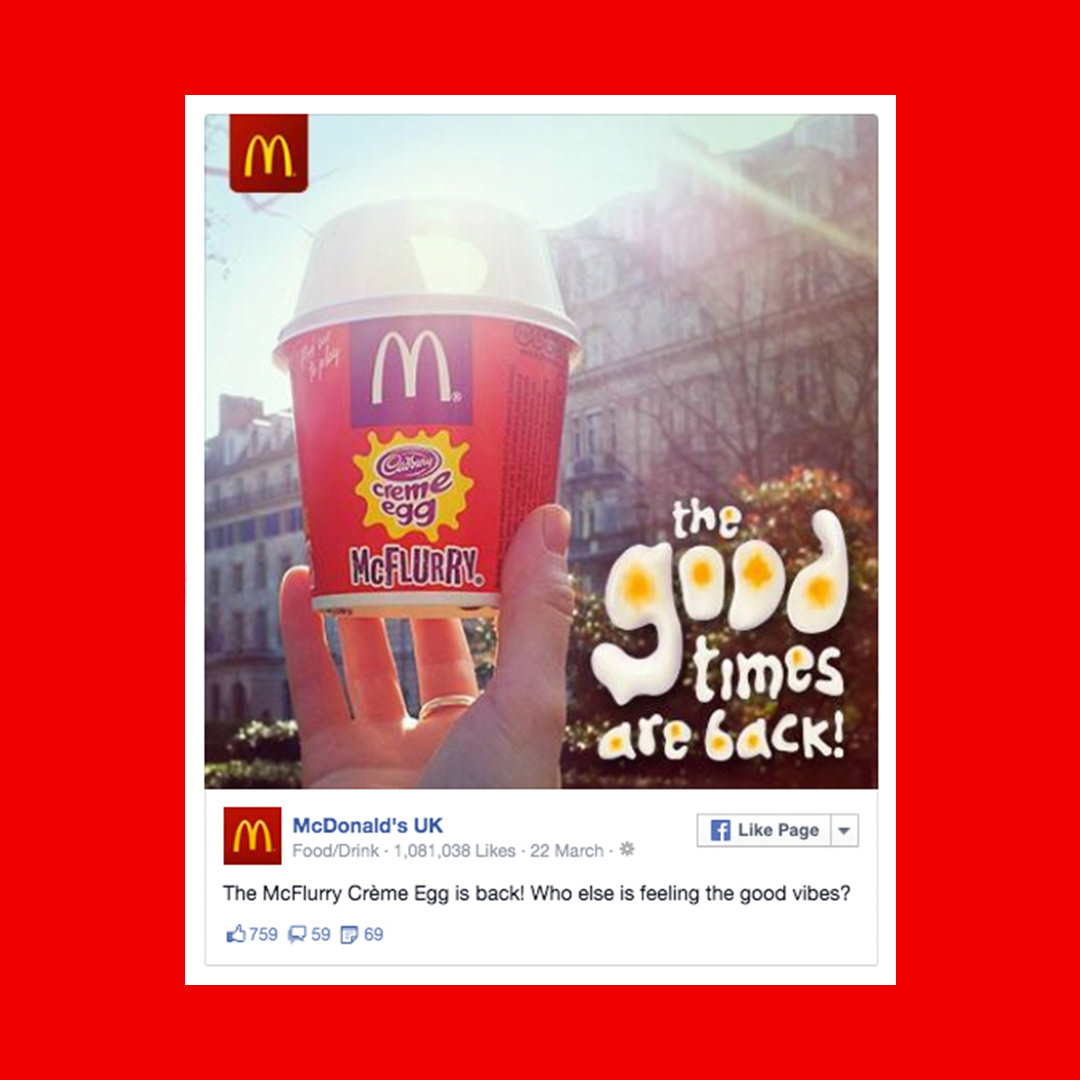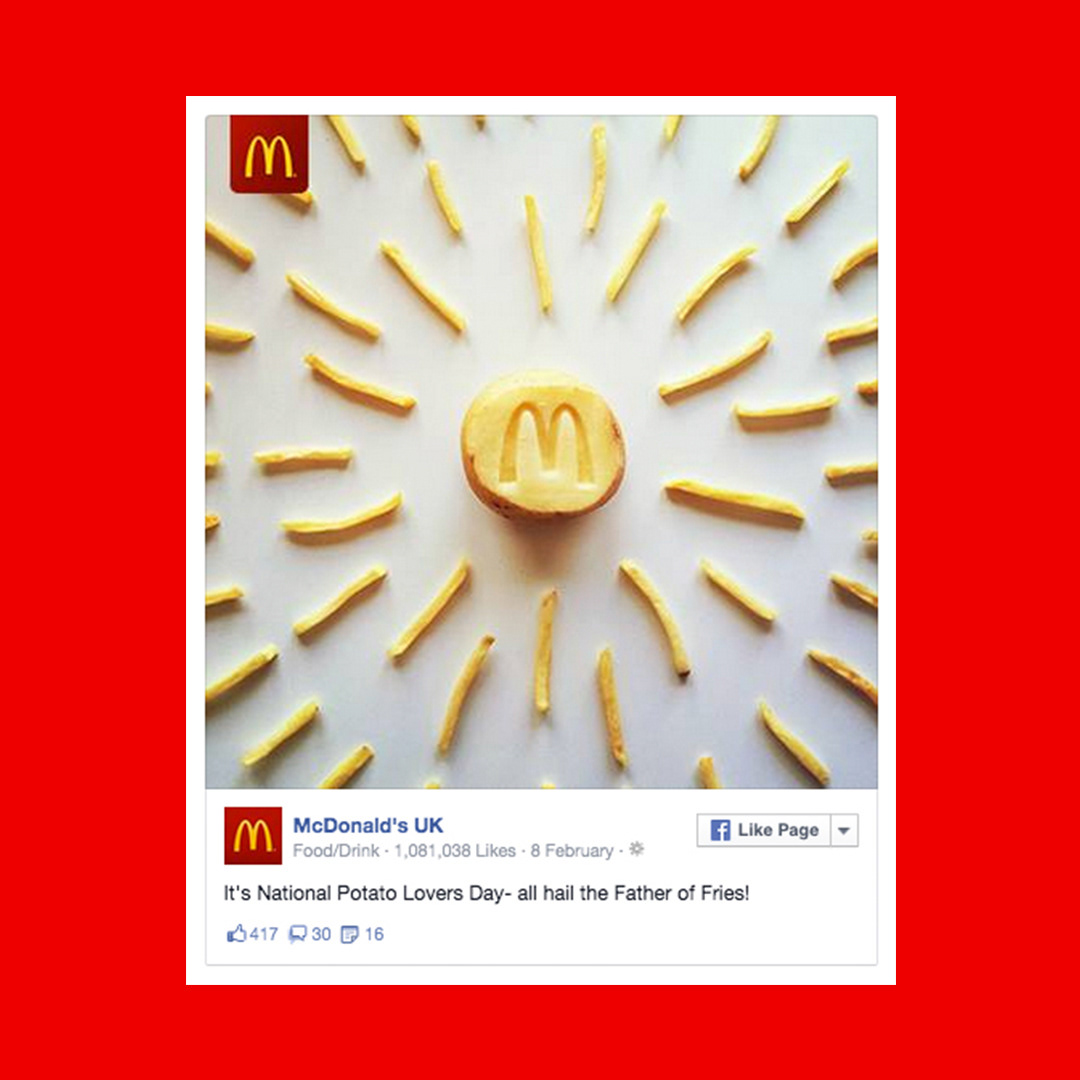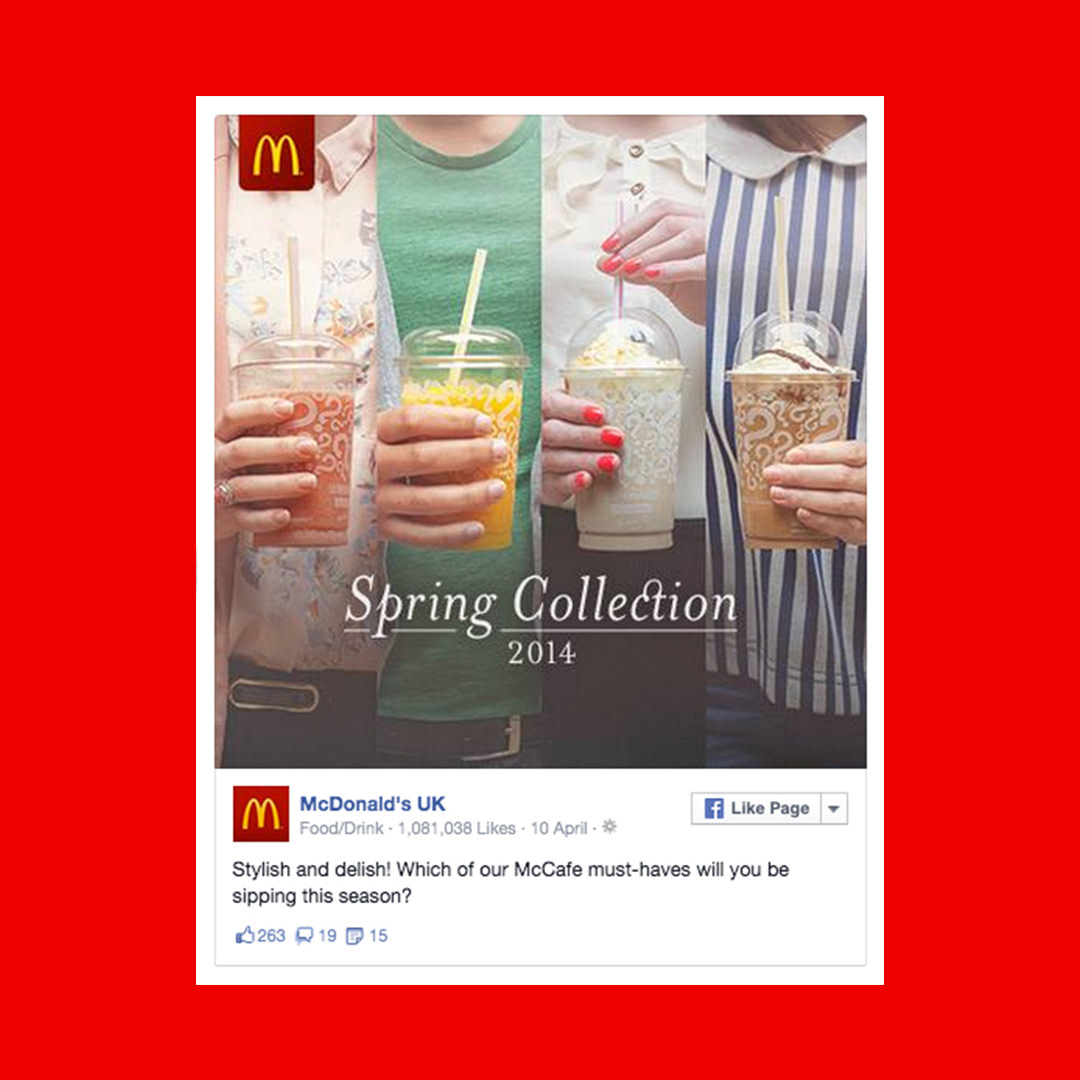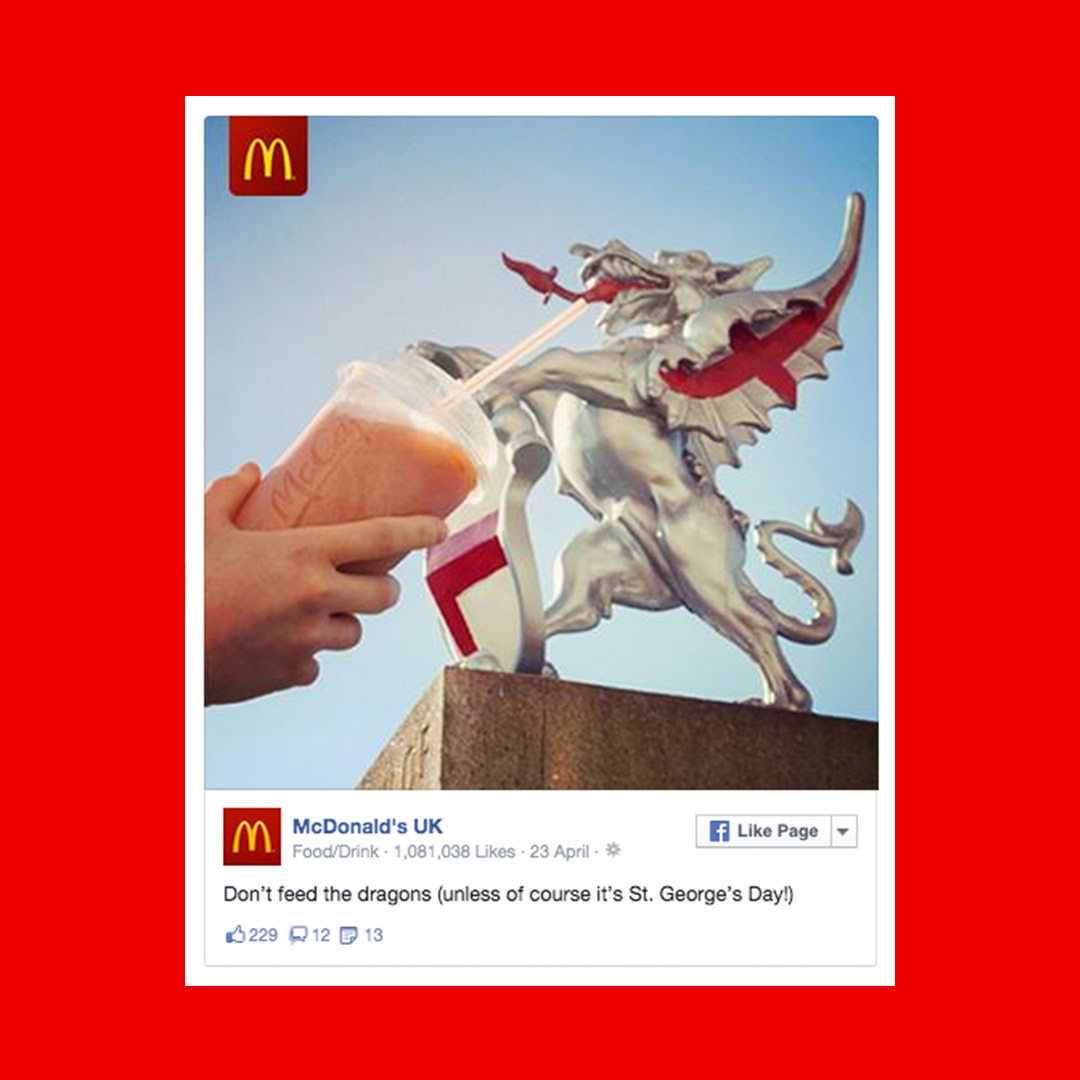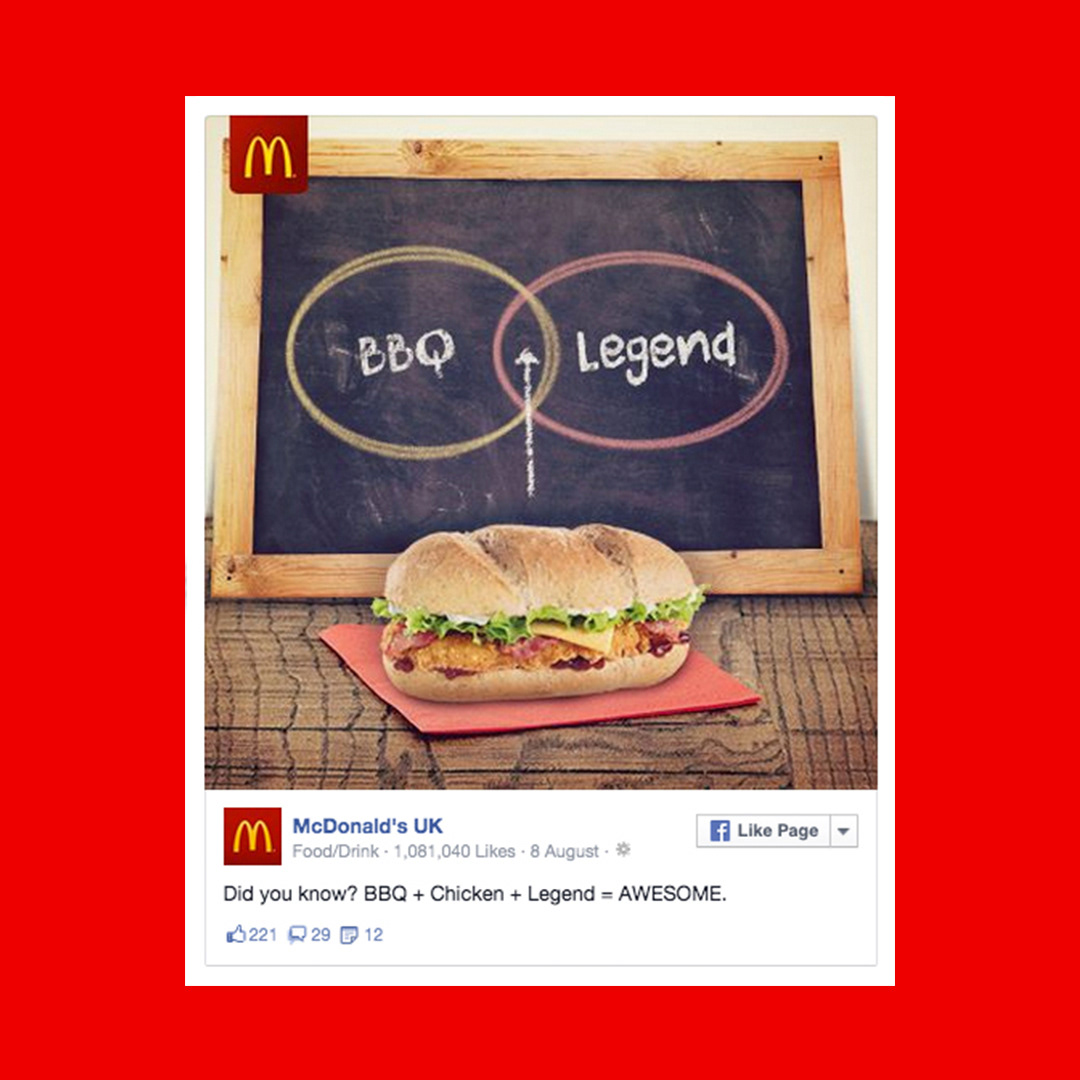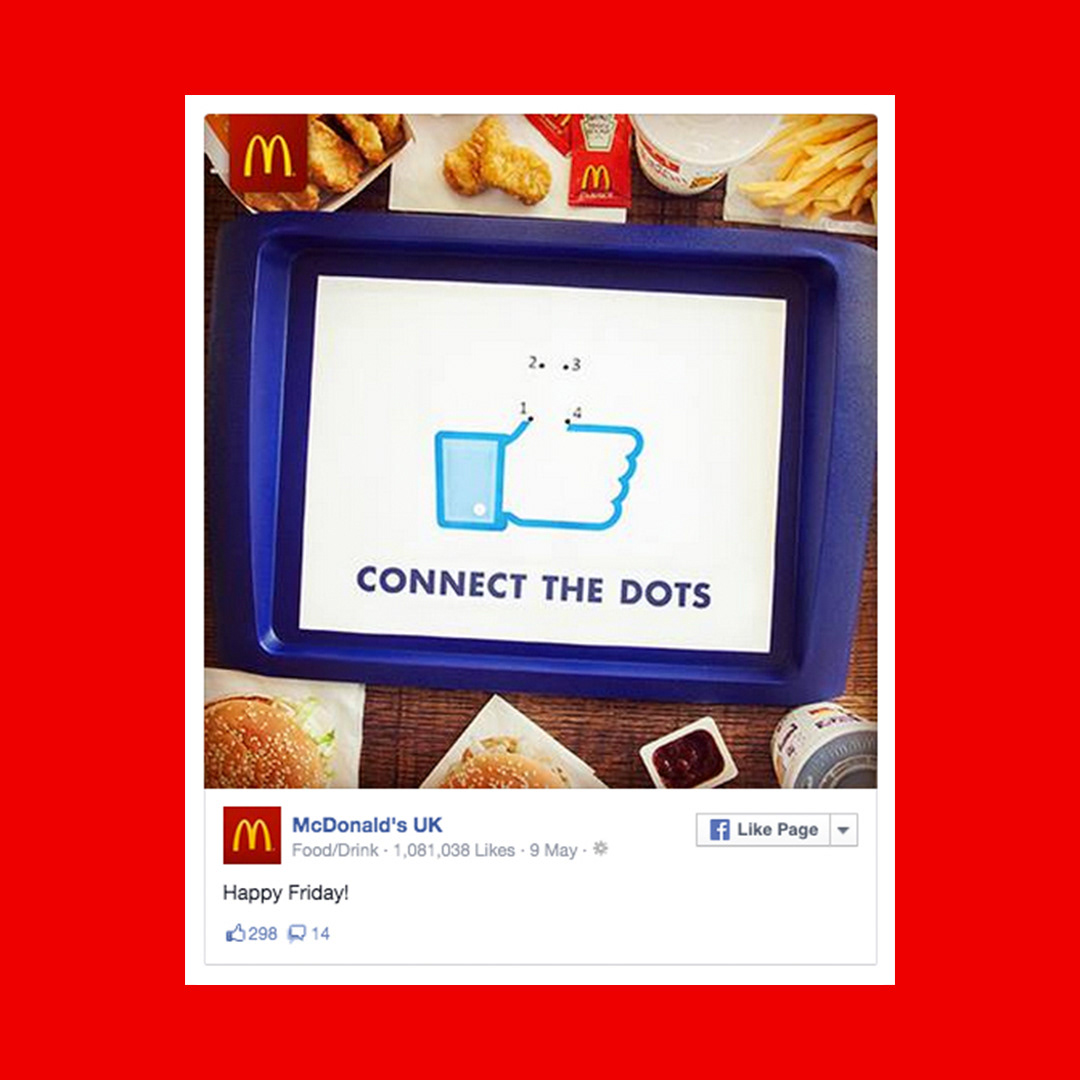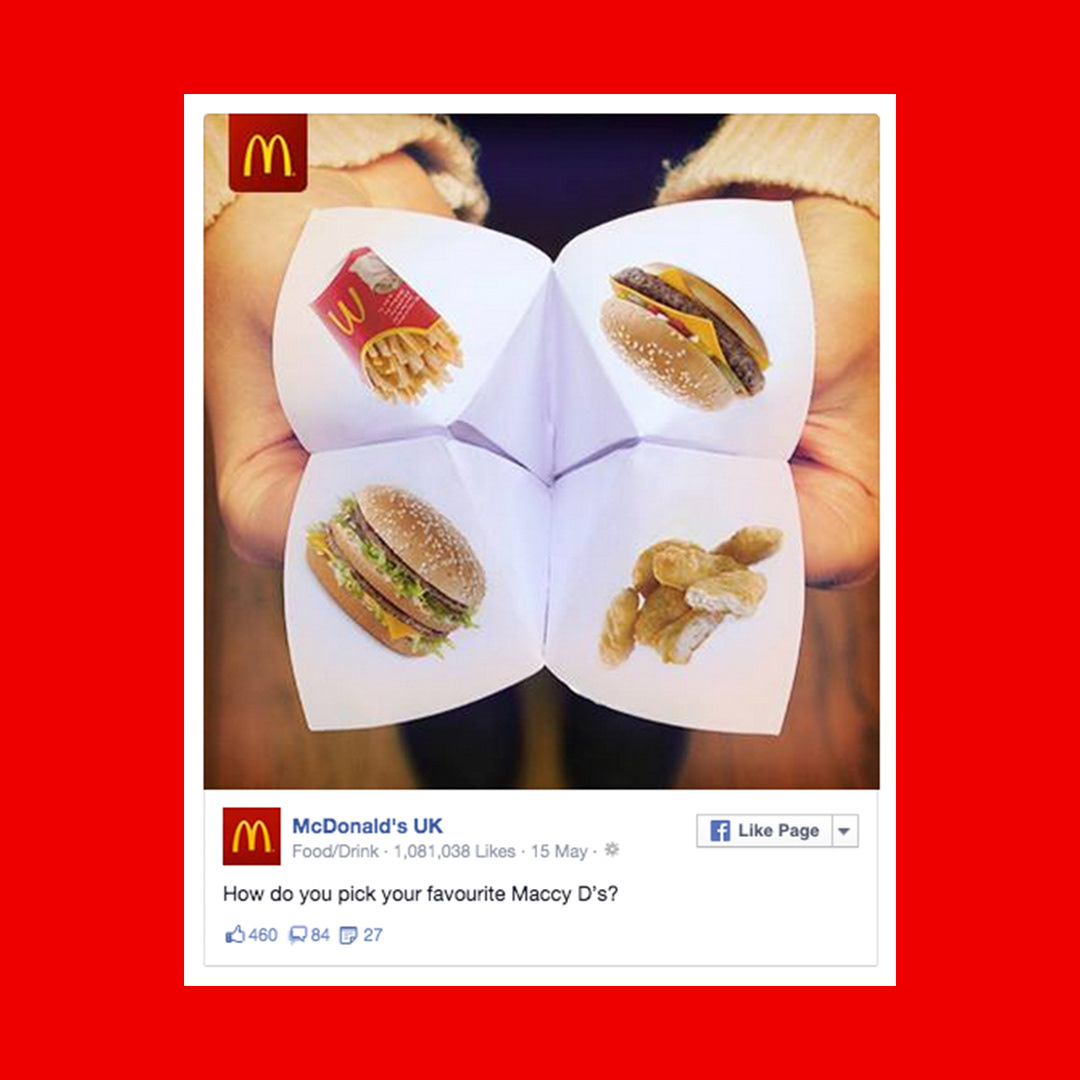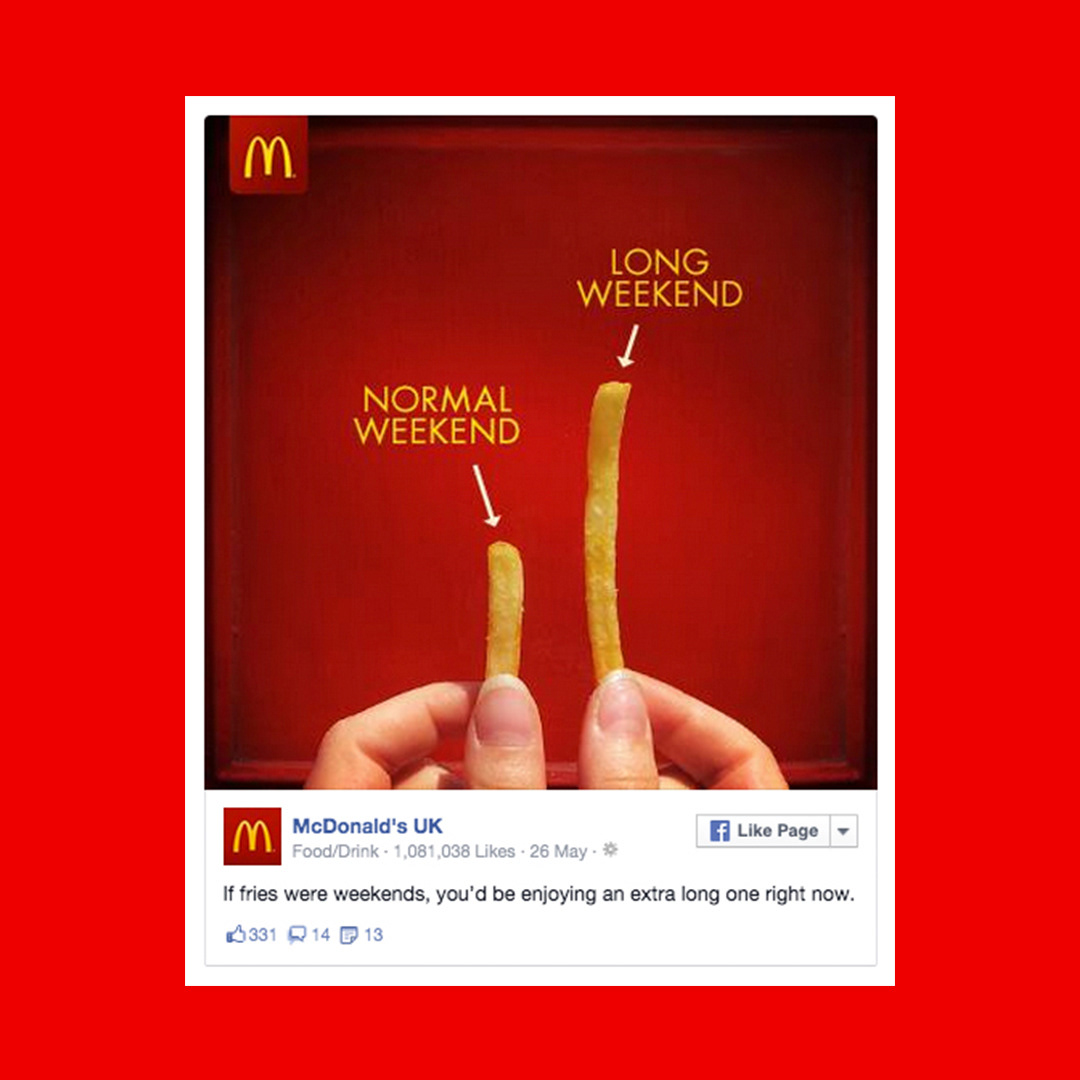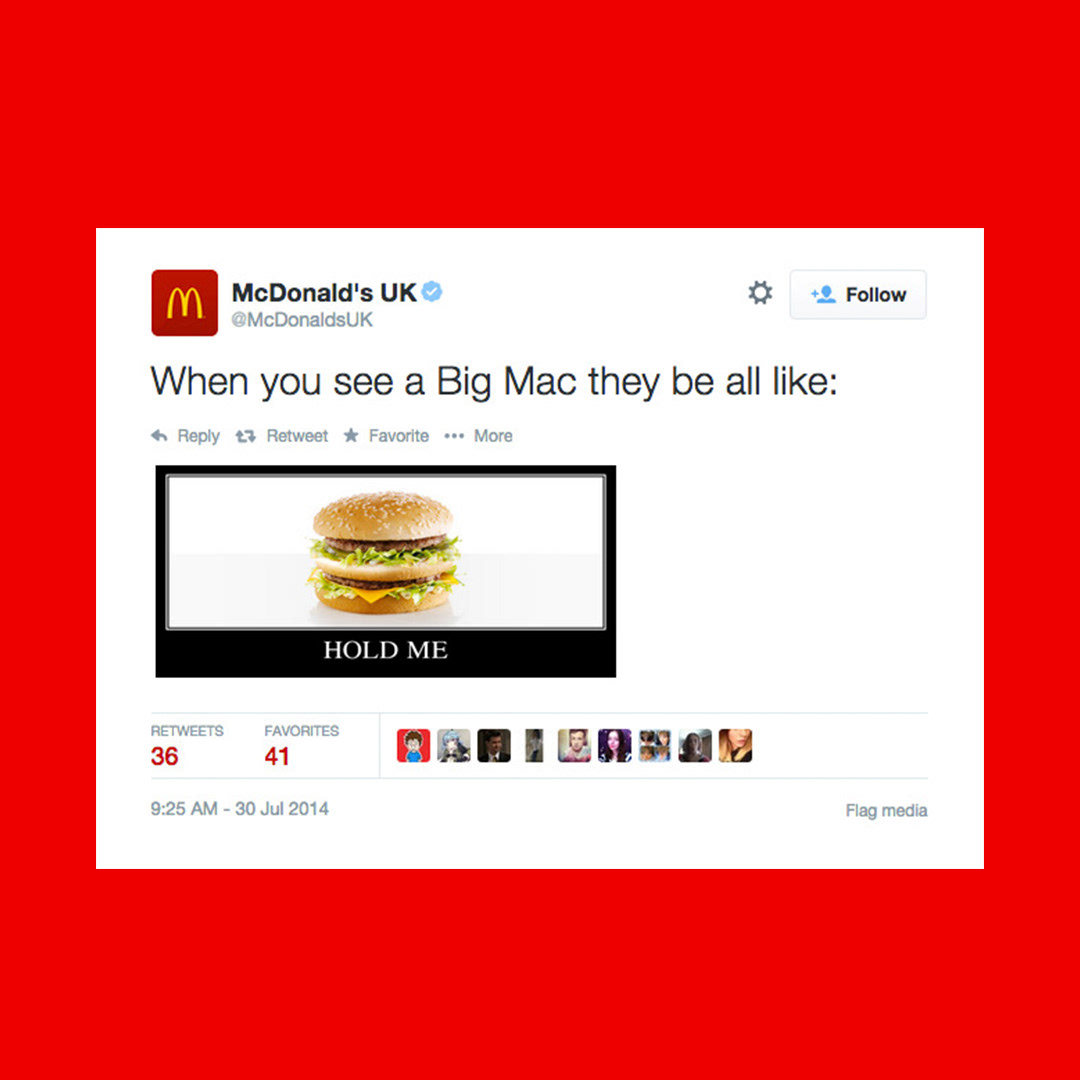 Creative Directors – Paul Stoeter & Jon Usher
Design – Astrid Petterson