In a nutshell: 


Over a 2.5 year stint, my team ushered in a new era of social content for MOO. 
Working alongside the in-house creative team, I helped define and evolve the brand's tone of voice - writing all social copy across Instagram, Twitter, Facebook, Youtube, G+ and Linkedin. I also took part in "live" copywriting - answering comments from followers the minute they arrived. 
Together with the Head of Content, I researched and developed new posting patterns for content. I also supported both the marketing and creative teams by providing steer on social projects.
Overall, I drove a better quality of creative across all  MOO's social channels.
Role: 


Social Content Creative
Key Achievement: 


During my time with MOO, I helped grow the brand's social community from 597K to 936K. I also now know Instagram, Twitter and Facebook inside-out - including top level channel strategies.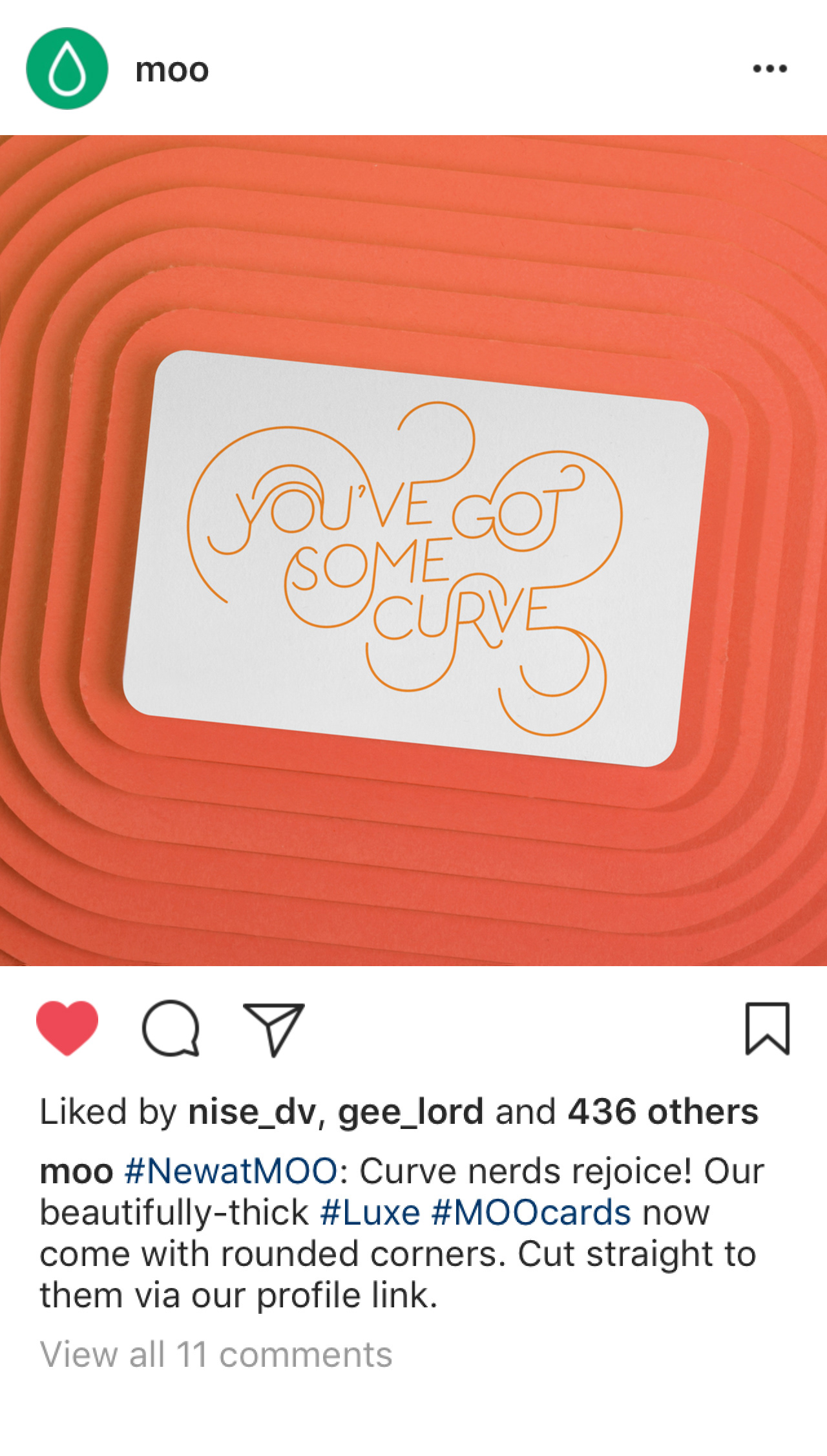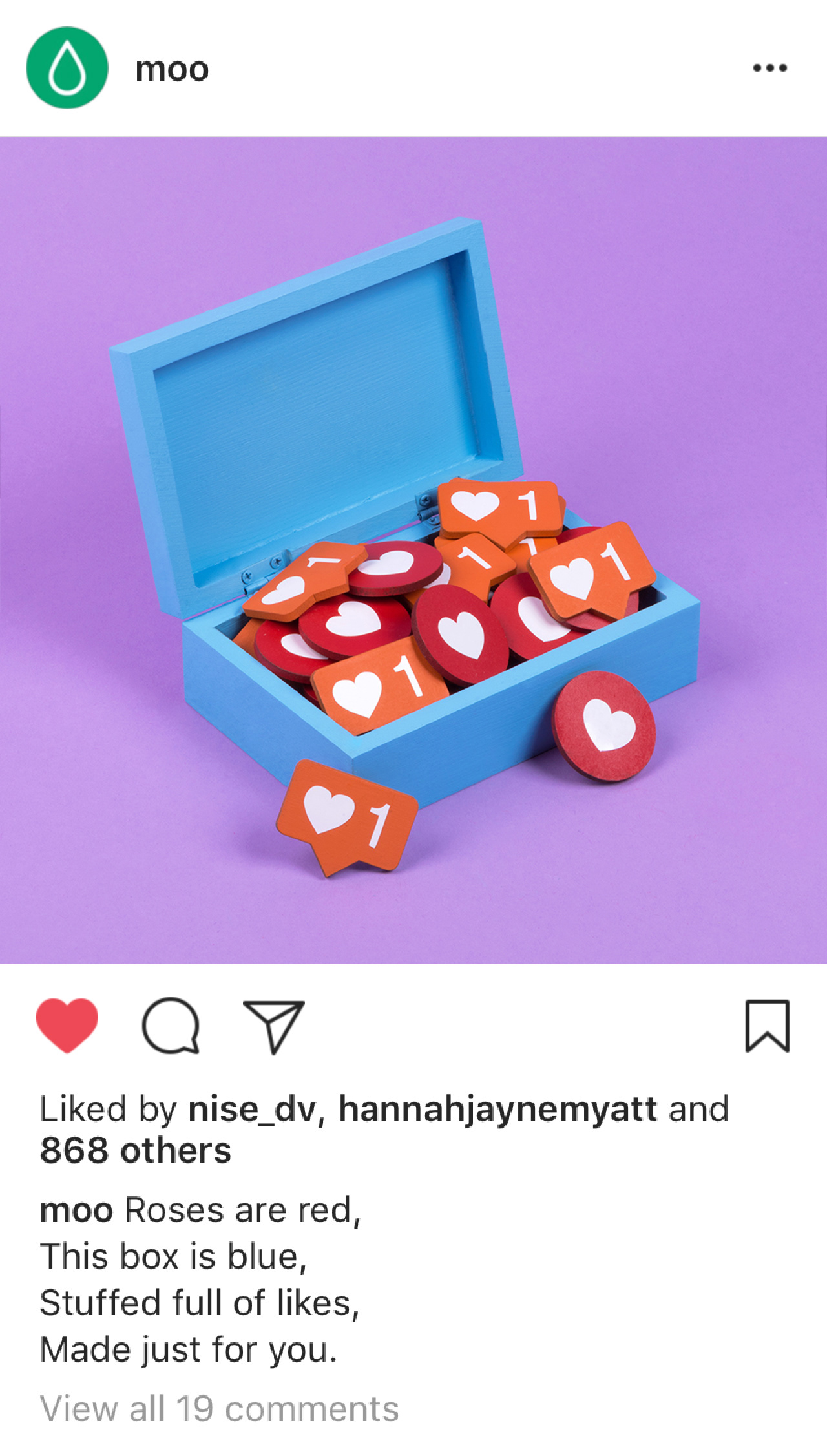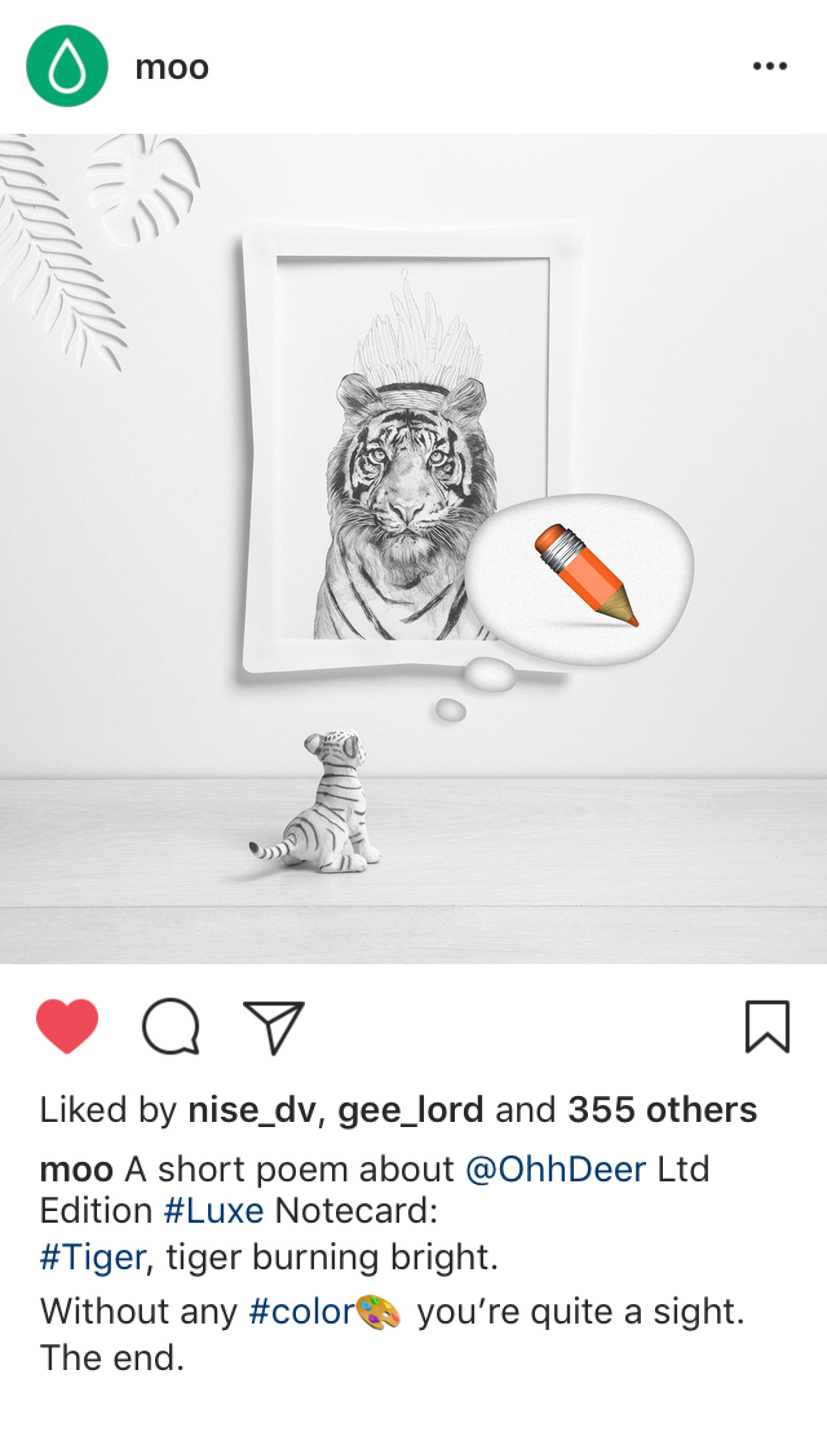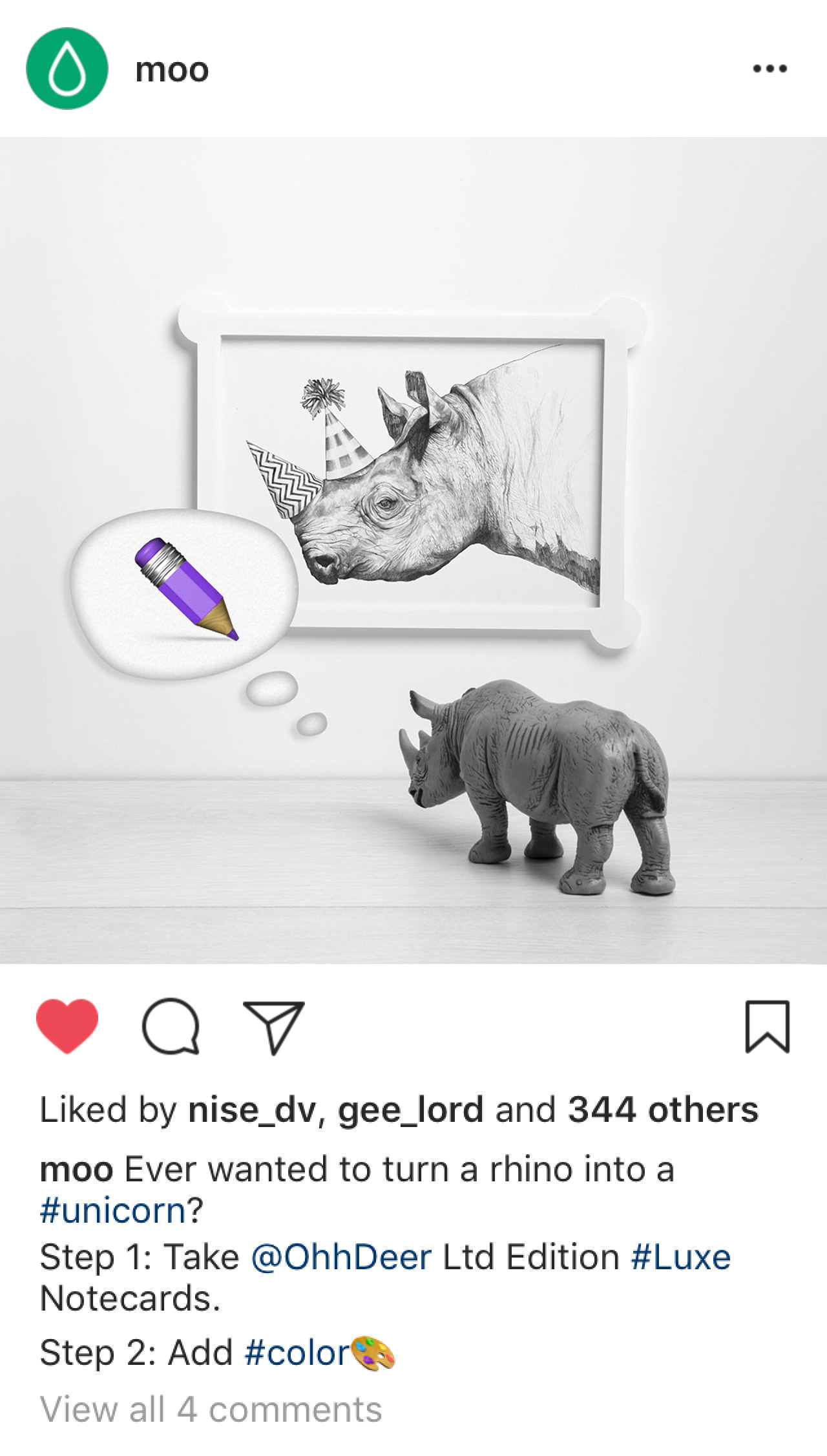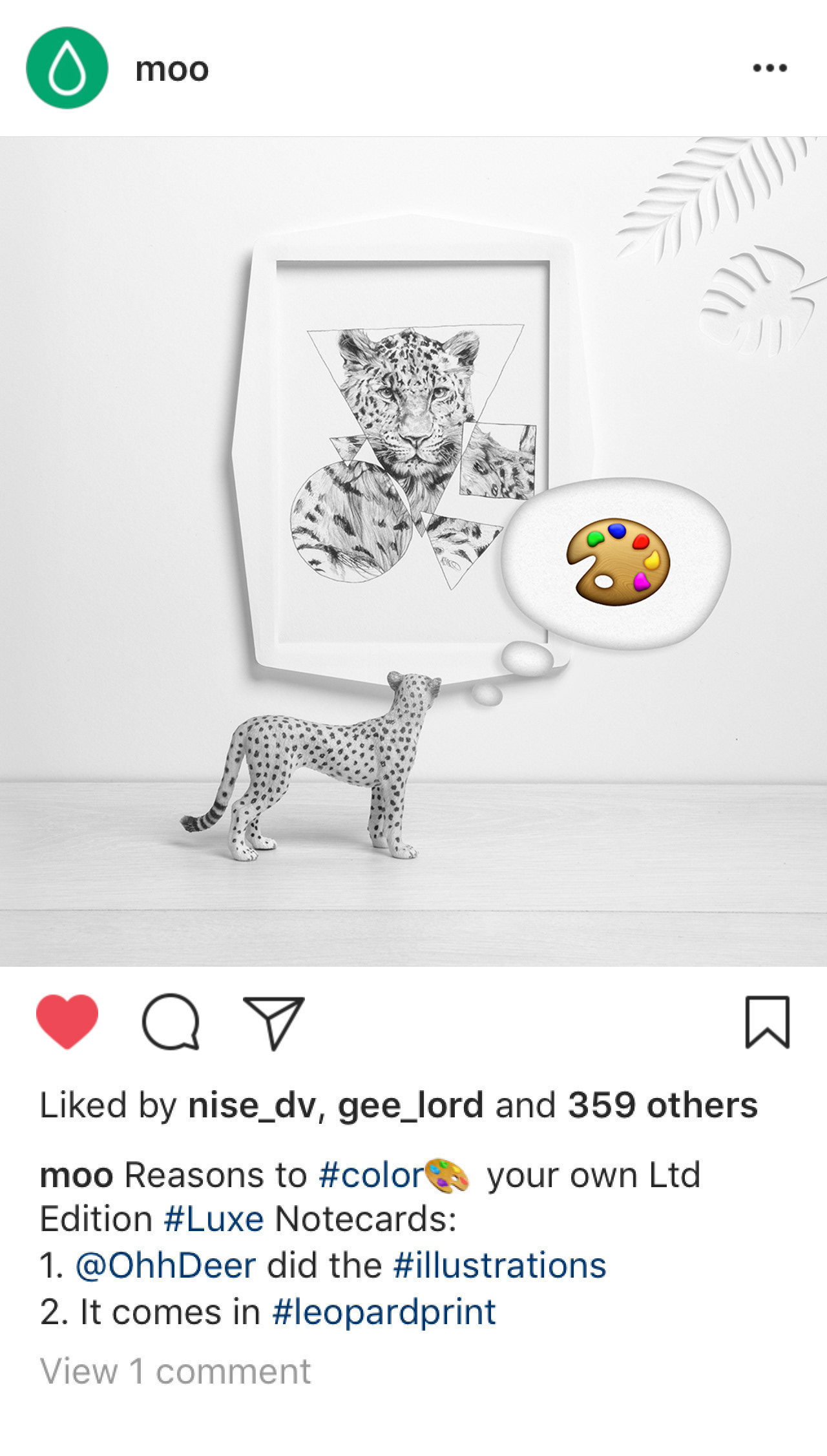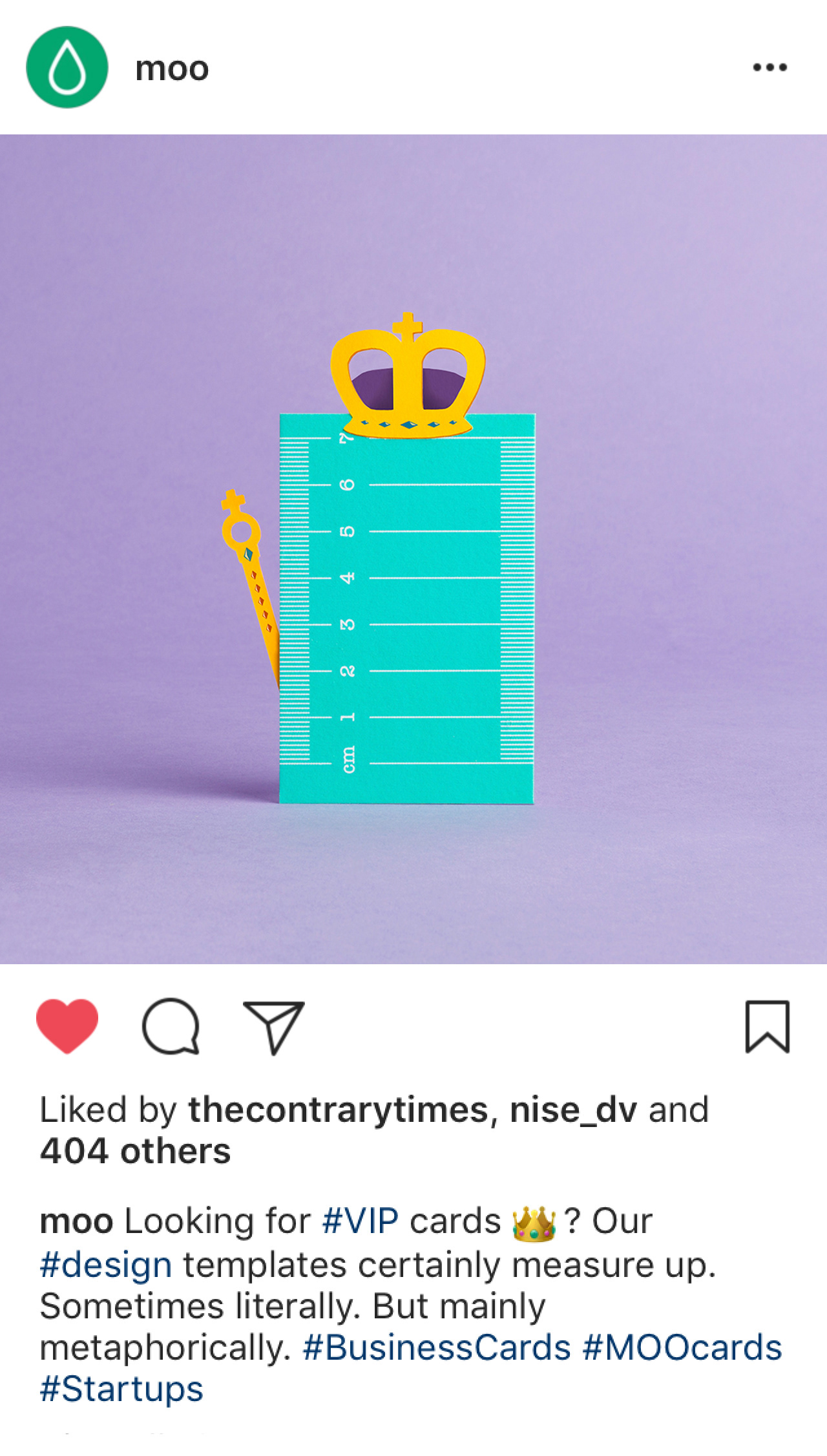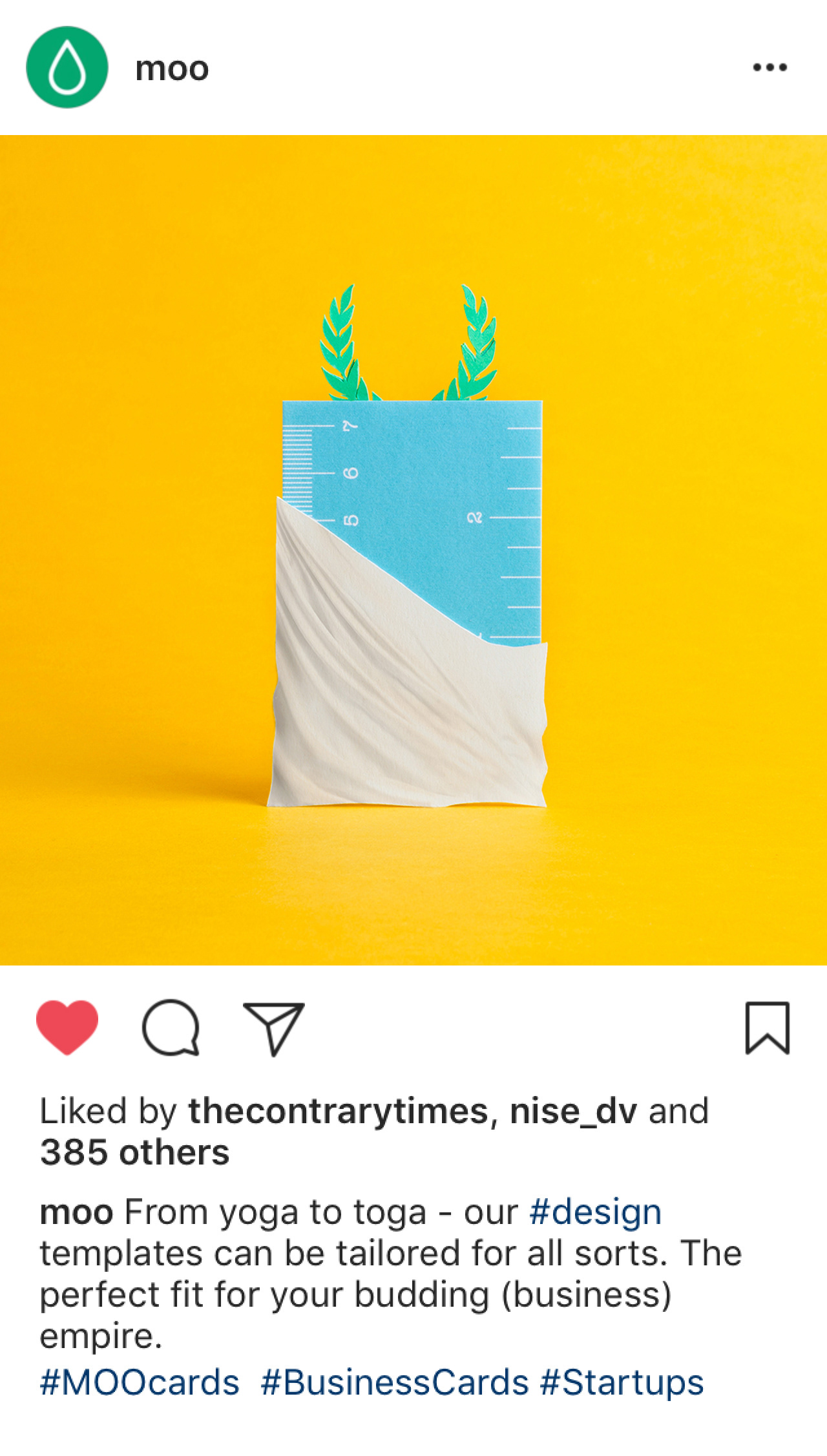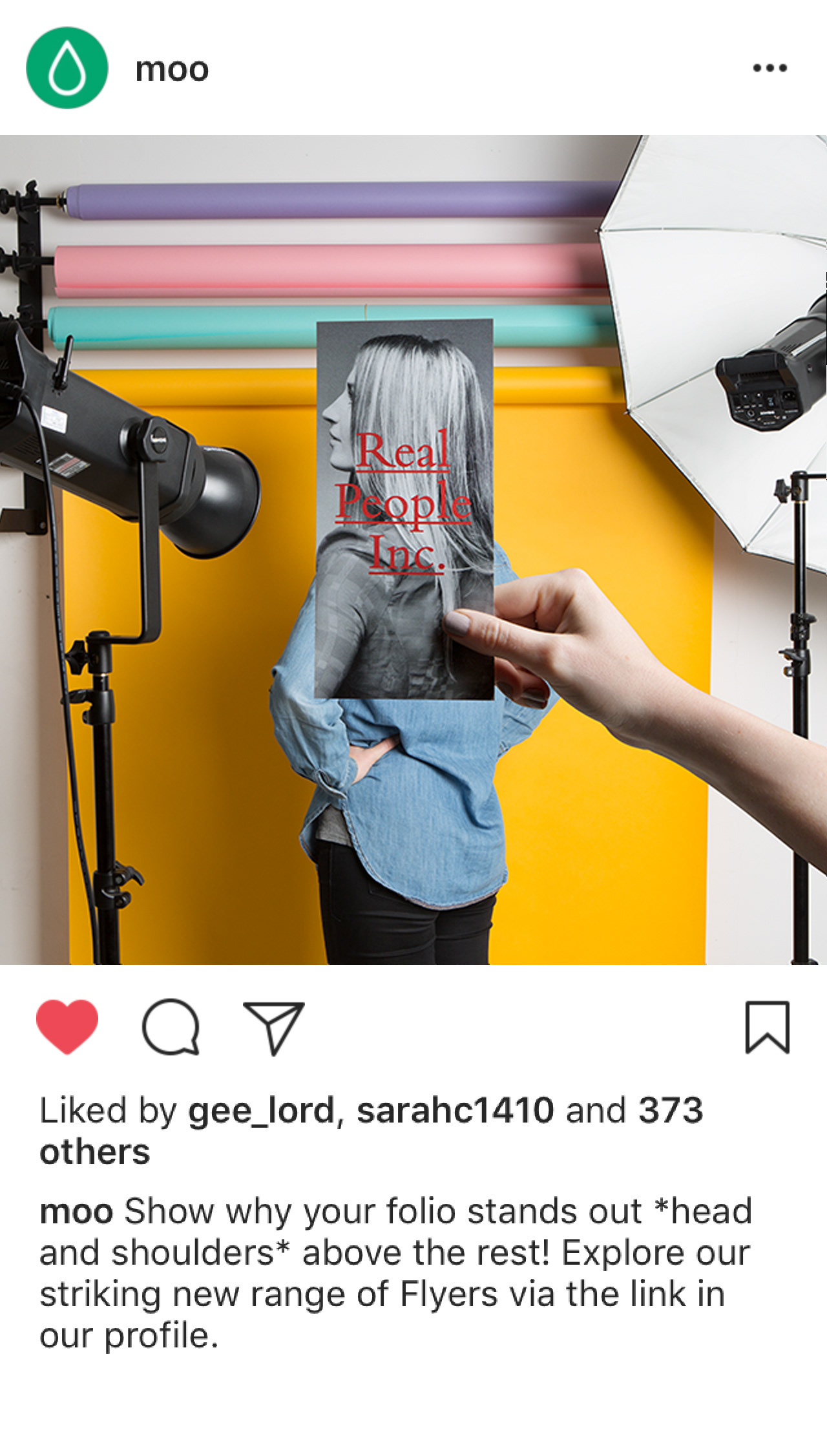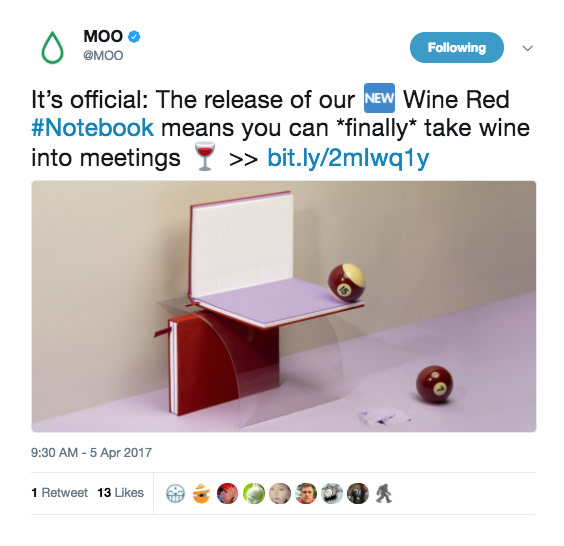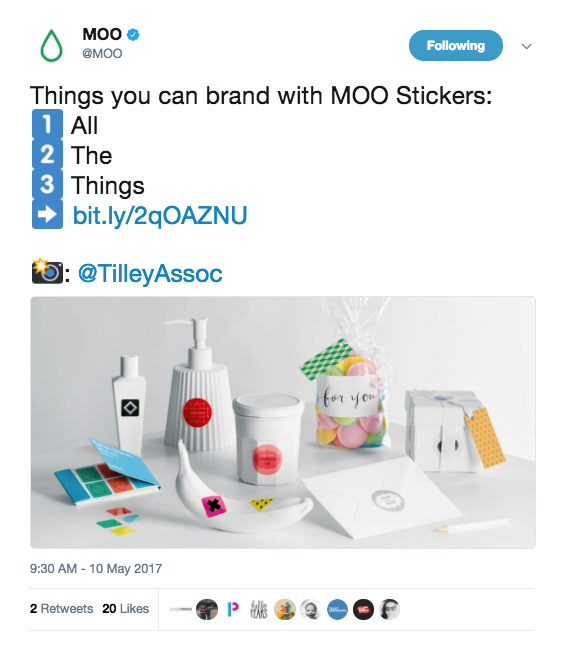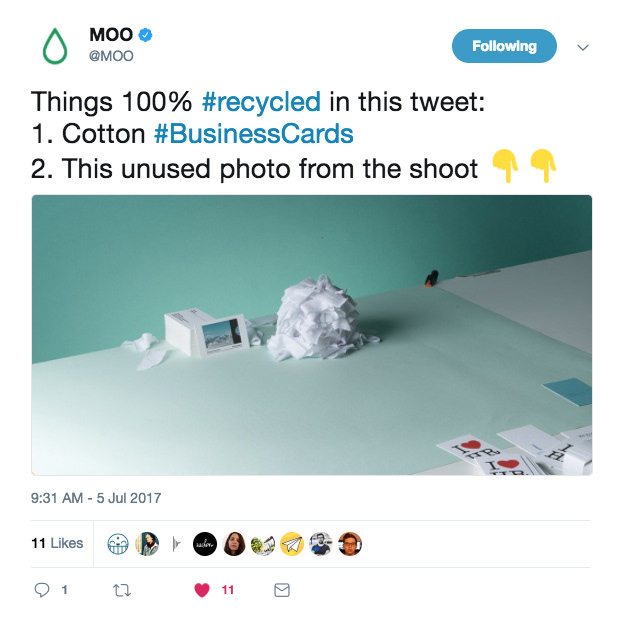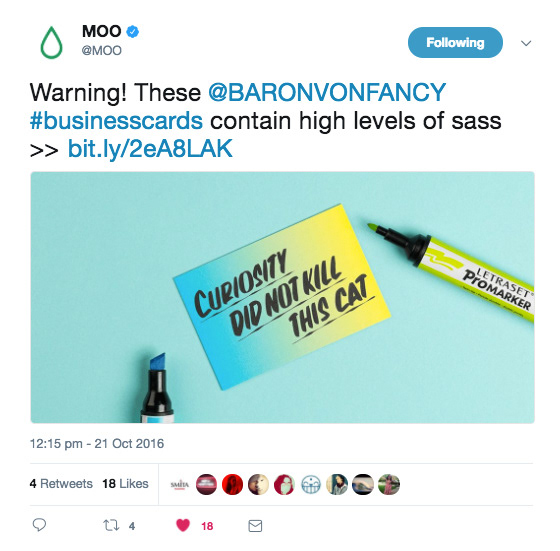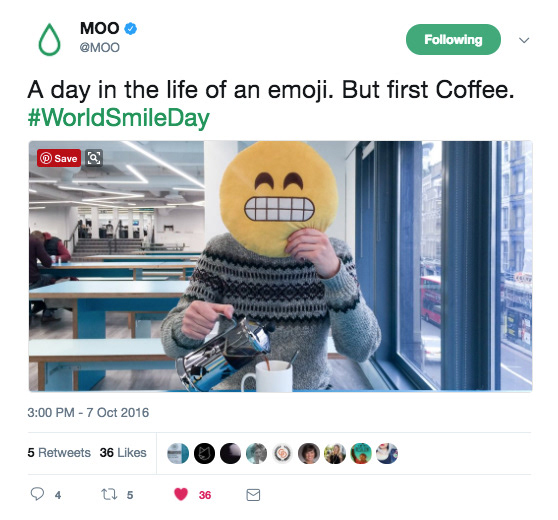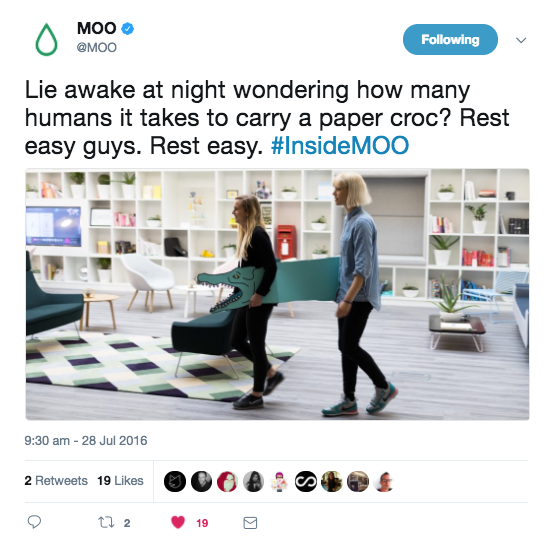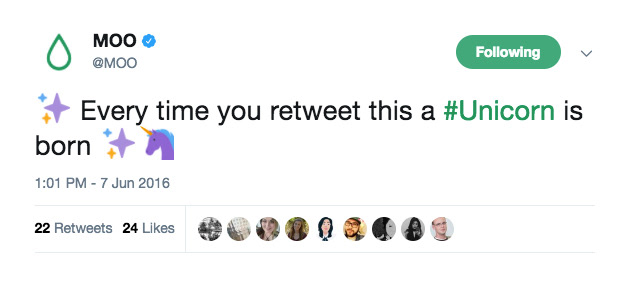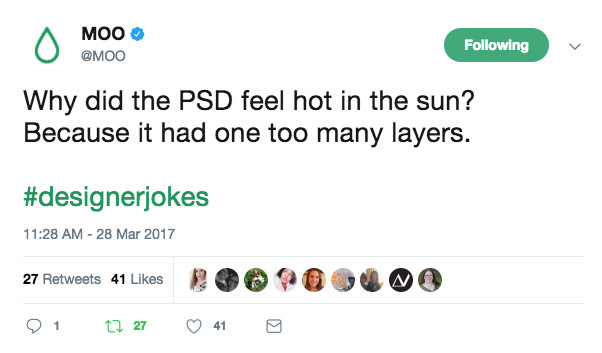 Credits:
Design - Steve Turner / Hannah Myatt / Justin Halstrom
Art Direction - Matt Avery
Photography - Georgie Lord / Rob Wilson